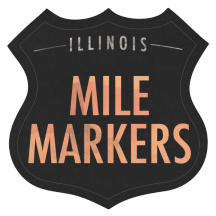 We are proud to be Illinois Mile Markers – thanks to Enjoy Illinois for making this adventure possible! Click here for our full adventure down The Great River Road.
Stepping into the… wait, before we even entered The Irish Cottage Boutique Hotel we knew we weren't simply entering a place to crash for the night, we were stepping into a philosophy. We love these kind of places.
Situated in the rolling hills on the edge of historic Galena, Illinois, The Irish Cottage concept was inspired by its surroundings which reminded the owners, Jack and Debbie, of the Irish countryside.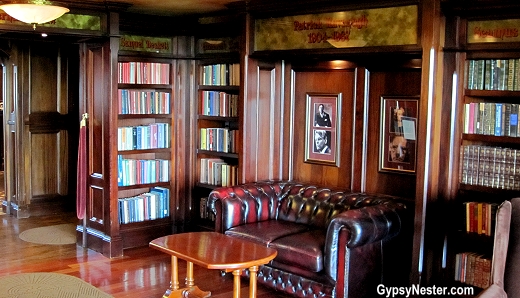 The hotel is alive with Irish art, literature, and tradition. The pub showcases music and dance, with each guest room dedicated and named for a county in the old country.
We were blown away by the snugs imported from Ireland that bookended the bar in the pub. Snugs are small, private areas with easy access to the bartender. Snugs were used for "business" affairs or a place for a couple to sneak off alone. Though we never saw anyone go in the snug at the Irish Cottage, we're guessing it gets used — a lot!
Our suite was named for County Clare and the artwork by Roisin O'Shea introduced us to the beauty of Claire.
We took advantage of the large whirlpool bath in the living area to sooth our siteseeing feet whilst marveling at the ammenities like the wetbar and the ornate fireplace.
Complimentary hotel breakfasts usually consist of plastic vats of cereal, instant oatmeal and, if one is lucky, a boiled egg. Just food one snarfs enough of to get through a busy morning.
Not so at the Irish Cottage. We were served homemade fare on lovely china that included the most mouthwatering scones we'd ever tasted.
I guess we shouldn't have been surprised, nothing is done halfway here.
Click here to see our full adventure down The Great River Road
David & Veronica, GypsyNester.com
Thanks to Enjoy Illinois for making this adventure possible! Our opinions, as always, are our own.
YOUR TURN: Have we inspired you to take an Illinois Road Trip?