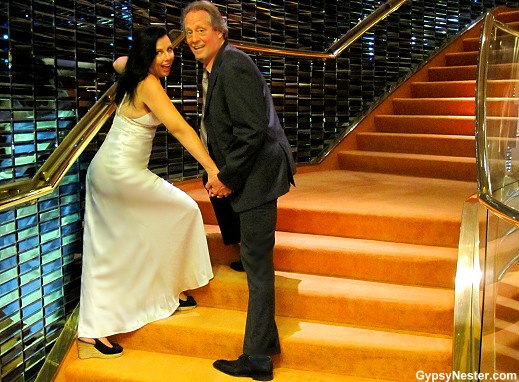 Once you become an empty nester, your home can seem a little lonely. It can leave you wondering what to do now that you have fewer obligations. The good news is that you are still in the prime of your life, now with more time to devote to your hobbies and to explore your interests.
It's time to begin working towards your goals again, the goals you set aside to raise your children. If beginning your quest for improvement is daunting, here's a list of ideas to get you started.
Travel the world
Now that your kids have flown the coop, why don't you fly the world? There are several out-of-the-box ways to explore foreign places, and they don't have to break the bank. Some occupations will pay you to travel. Jobs like seasonal resort work can take you to exotic locations and even pay you to be there. For those jet-setters at heart, travel nursing presents an unrivaled opportunity to add to your passport collection. Up for the fast-paced lifestyle? Utilize resources like these that'll act as a springboard to exotic adventures. As a bonus, traveling nurses can select the destinations they desire from a list of options.
Improve your skills
Always wanted to improve your sketching skills but never had the time? How about that long-time dream to learn how to bake? Now is the time to seize the day and gain some new talents or improve upon old ones. Local classes or online tutorials are a great resource that offers a wealth of information.
Redecorate
Now that your nest is empty, why not redecorate it? Chances are your little chicks took their old furniture with them when they moved out, so now is an excellent time to freshen up the wall paint and rearrange the furniture. You can finally create that library or study that you've always imagined.
Start writing
Now you have more free time; you can finally finish (or begin) that novel you've always wanted to write. Put pen to paper and start scribbling.
Start a small business
 Why not make your hobbies lucrative by creating a small business? If you love photography, art, or even cookie decorating, there's a market out there for hand-crafted goods you create on Etsy or local markets.
Adopt an animal
If you're feeling a little down that you've officially become an empty nester, consider adopting a pet to lift your spirits. Petting your feline friend or walking your canine companion will help add some purpose back into your life.
Volunteer
Volunteering offers a productive way to fill your day. Consider volunteering in an old folks home or a classroom. You will find new purpose and new friends while working to better your community.
Create a garden
If you still feel the need to nurture, look to gardening as an excellent empty-nester hobby. Gardening will reward you with lovely flowers or delicious veggies in return for your hard work in the dirt.
Wrap up
Though at first having an empty nest may seem melancholy, you'll soon find yourself enjoying your additional free time. With fewer obligations, empty nesters have incredible opportunities to work towards personal improvement and traveling.
We are happy to present this collaborative post to offer valuable information to our readers.