The adventure capital of New Zealand is Queenstown. It's a popular tourist attraction because of its abundant natural beauty and plenty of must-visit attractions. When you're visiting Queenstown, it's practical to use a car rental service, like MatesRates Car Hire, so that you can explore the place with little money spent on transportation, letting you enjoy a more fun and exciting experience.
In this post, you'll earn the advantages of using a car rental service in Queenstown.
 Enjoy Your Holidays With Utmost Convenience
The best way to travel within Queenstown is by renting a car. Because you're not restricted with transportation schedules or prompt time frames, you feel more comfortable exploring Queenstown and what this place has in store for you. You can enjoy your holidays without worrying about taxi prices, bus stops, or tight schedules.
Here are some of the famous tourist attractions in Queenstown you can visit with a car rental service:
• Gardens: It's located at the heart of the town. Drive and stop by Queenstown Gardens and feel the tranquility of the beautiful gardens where you can relax, stroll, or play golf.
• Fallen Soldiers Memorial: Locals enjoy spending some time, most especially during the summer, in this place. You can even catch some local events, such as open night fireworks during the Winter Festival at Marine Parade.
• Valley: It's a nearby winery in Queenstown, with perched vineyards up the rugged mountains near Kawarau Gorge.
• Lake Wanaka: It's the fourth largest lake in New Zealand, covering 192 square kilometers or 74.1 square miles and 300 meters or 980 feet deep. Also, you'll find Wanaka, a charming town you might want to explore, which is just an hour's drive from Queenstown using a car rental service. You can try hiking or mountain climbing.
 More Affordable Option Than Public Commute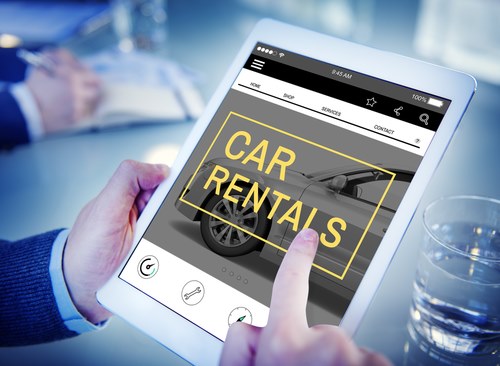 As compared to riding a taxi, you can save more renting a car in Queenstown. With many car rental services being offered, you'll find lots of car rental companies offering affordable rates. You'll enjoy the freedom of driving a car while visiting the area. However, you need to choose a car rental service that provides excellent services.
Here are the things you need to consider when hiring a car rental service in Queenstown:
• Number of passengers: If you're traveling alone, then you can hire whatever type of car that best suits your taste. However, when you're visiting with your family or friends, you have to consider the number of people who will join you in your trip, so you can choose a more spacious car to accommodate all of you and your luggage.
• Terms and Conditions: Before you sign anything, make sure to determine all guidelines or policies concerning renting a car, such as a start and an end date of car rent, insurance, liability, and other charges that will be imposed, aside from the upfront rental fee.
• Other Services: Aside from renting a car, you might want to hire your driver so you can fully enjoy your trip.
 More Comfortable, Fun, and Exciting Trip
You'll find car rental offices nearby airport terminals, or you can book online for a smoother transaction. Usually, free shuttles are available to connect car rental offices to the airport. While buses are cheap, it's uncomfortable because bus stops are generally far from the hotel.
Here are the things that make renting a car more fun and exciting when visiting Queenstown:
• Visit remote places, restaurants with lovely views, or hidden trails, which is impossible to do when you're in a bus or taxi. Many places are inaccessible by bus, so it's better to rent a car.
• Enjoy the scenery, like visiting the Mount Aspiring National Park in the Southern Alps with diversified ecosystems, remote wilderness, stunning river valleys, and high mountain ranges.
• If you want to visit cinematic places, visit the Glenorchy, which is a small settlement found on the northern end of Lake Wakatipu. It was famous for shooting the trilogy of The Lord of the Rings.
Get to Your Destination Sooner
Buses and taxis usually take more extended driving hours because of intended driving areas for public utility vehicles. But with car rentals, you can reach your destination sooner because of shorter trips. Of course, it reduces the risk of road accidents because you'll get off the road sooner.
Here are some tips when renting a car in Queenstown:
• Check online reviews if your prospective car rental company is trustworthy and reputable.
• Ask for the availability of driving maps so you can take more accessible routes to your desired destinations.
• Get the emergency contact number of the car rental company, the police, and the appropriate agencies, so you can contact someone if ever you need help or during emergencies.
 Conclusion
Car rental is your best option when visiting Queenstown, New Zealand. It is more convenient, comfortable, dependable, reliable, flexible, safe, and affordable. Get to enjoy your trip to the fullest, exploring the natural beauty of the place and discovering the authentic local cuisines, and the rich culture and tradition of local people.