There is something so fulfilling about a successful night out, whether with friends or family. You get the chance to laugh with the people you care about the most, take stupid photos you'll cherish for years as well as truly be one with the present. Many people usually claim their twenties and early thirties to be the time they went out the most and generally enjoyed their lives. A large part of that is usually due to college and the experiences it breeds as well as not having much responsibility in your life in general just yet. Anyway, as you grow older you notice that fantastic nights usually have a couple of things in common.
There are some things you can ponder over before going out that can actually help you decide what to do in order to have a great night.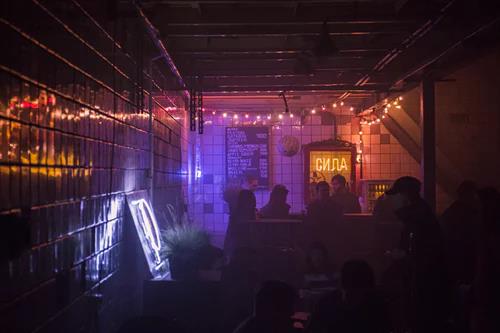 1. Safety
Older people might understand this one the most. Anyway, we put safety at the top of the list because putting yourself in uncomfortable situations or feeling unsafe has the ability to ruin a night completely. In fact, it's usually advised to avoid going anywhere alone at night as much as you can. If the location is a place you think you won't feel safe then you might want to avoid it altogether. Putting yourself in a situation you're not comfortable with will keep you on edge and will not allow you the chance to enjoy the outing. Picking a place that is safe should always be a top priority if you want to have a great night.
2. Changing expectations
Probably not the advice you were expecting, yes? When a night out is hyped up too much it almost always isn't as fantastic as what you might have built it up to be. Just let things unfold naturally without talking it up too much. When you create expectations your mind automatically starts stressing about meeting those said expectations. This will normally stop you having the fun you should've been having if things unfolded naturally.
3. Planning your attack of the night
Planning in advance on how you're going to attack your night out is a great way to ensure everything runs smoothly when the time finally arrives. If you're in Columbia, the Nomadic Hustle's guide can direct you on the spots you should give priority to and try first so you don't get confused and waste time during the night itself. Planning your attack this way will also make it easier to decide which places you want to try out well in advance.
4. How flexible are you willing to be
The nights that don't happen to go as planned are often times the best nights out for many people. Loosening up a bit and being open to allowing the night, in general, to take you wherever and however it is going to go is a good way of ensuring a fun time, as weird as that may sound. Consider letting yourself free a little bit and you may just end up having the time of your life. If you can consider agreeing to the unexpected opportunities and letting yourself move with the flow you'll find yourself picking the right places just like that. Your energy will end up directing you and telling you where to go.
Time is what stands at the center of everyone's life. You can't ever feel like you've had enough of it. Now, knowing this, how can you not reward yourself a great night out once in a while? Life is simply just too short. If you still got it, then you should try to live it hard whenever you can. Don't waste the limited night outs you have by ruining them with things that can be avoided. You can control the situation and ensure fun times.
We are happy to present this collaborative post to offer valuable information to our readers.