New Zealand is a fascinating place that blends dramatic natural landscapes with modern luxury. With views fitting for a fairytale, it's hard not to appreciate what you have when you are there. It's perfect for new empty nesters who have a sudden jump in freedom–you'll find a balance between relaxation and adventure!
After all, New Zealand is packed to the brim with exciting spots. It's a great place for a fun new start, whether you are looking to settle into one spot or explore all the country's hidden gems. The laid-back atmosphere here lets you choose your own pace.
Whether you're a thrill seeker or someone who'd rather read a book by the beach, New Zealand will have plenty for you to enjoy. You'll find your corner of the country and be calling yourself a 'Kiwi' in no time. And with sites like www.movingtonewzealand.com to guide you along your travels, you won't have to worry about coming up with ideas of things to do!
If you're still on the fence, check out these three reasons to see exactly why New Zealand might be the perfect destination for you after becoming an empty nester. You may also want to check out this guide to emigrating to New Zealand.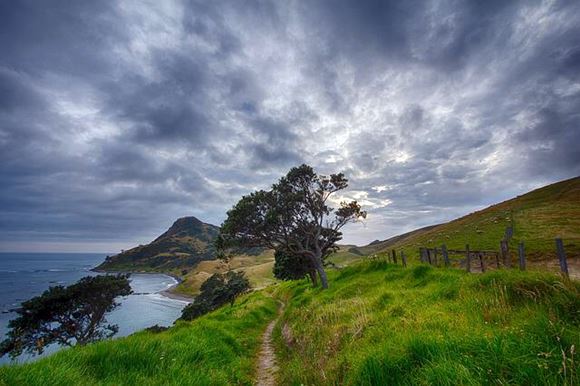 1. The Delicious Food
While New Zealand might not be the first thing that springs to mind when you think of food capitals of the world, you would be totally in the wrong if you discounted this country. Whether you choose to dig into the delicious and wide-ranging Maori cuisine, feast on the abundance of fresh seafood, or even tuck into some classic New Zealand lamb, you won't be sorry. You can eat as exotically as you'd like or stick to the classics of home.
Just make sure to save room for dessert! After all, you deserve the sweets once you've made the trek, and what could be a better way to celebrate life than with dessert? With the classic Jaffas (satisfying sugar-coated orange chocolate balls), Hokey Pokeys (decadent caramelized Honeycomb flavor ice cream) or the time-tested Pavlova, you've got tons of choices. And no matter what you choose, you are sure to walk away from any table happy and totally bursting at the seams.
2. Incredible Nature to Go Wild In
Once you've eaten your fill, it's time to explore. New Zealand is home to stunning seascapes, towering trees, and magnificent mountains – for such a small country, there's a lot to take in.
A third of the country's land is designated as nature preserves or parks. There are hundreds of unique flora and fauna species to be found. It's easy to see why people flock to New Zealand to seek out breathtaking hikes.
New Zealand is a sort of pilgrimage spot for naturalists. It's perfect for anyone to get a look into the great and truly awe-filled world of the outdoors. Whether you prefer to do that on foot, on a pair of skis, or from the end of a bungee cable, you're sure to enjoy it.
3. A Feeling of Safety 
Another reason to consider traveling to New Zealand is the country's excellent standard of safety. When you're thinking of calling a new place home, it's important to feel safe. In New Zealand, anyone can feel secure as they walk around the cities. The country has a low rate of violent crime and is recommended by many for solo female travel.
All in all, New Zealand is a great place to call home for many different reasons. If you've got a deep desire for adventure, this country will call your name until you decide to book your ticket there!
We are happy to present this collaborative post to offer valuable information to our readers.