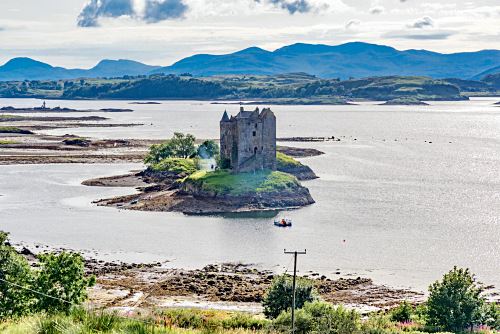 You travel because you want to explore and experience different things. Usually, you browse for hotels where there's an available room for you. When you visit Scotland, you'll find lots of options in a Scottish accommodation website, but skip the hotels. Try some unique accommodations to immerse yourself in the history of that place fully.
Here are some of the most unusual places you can stay at in Scotland that you definitely don't want to pass up:
1. Cottages
Experience Scotland as if you are a local in one of their cottage accommodations. Stay in a Scottish village and cook meals made from local produce and ingredients. Scotland's self-catering cottages let you experience the place at your own time. You get to prepare your meals and explore the surroundings whenever you want.
You can look for cottages near the Lochalsh peninsula and enjoy leisurely walks on the coral beaches. You can also try ones that are on the outskirts of Glasgow to see the beautiful culture, architecture, and festivals in the city. Staying in cottages will make you feel like you are at home.
2. Castles
Have you always wondered what it would be like to live life as a royalty? Unless you have a royal bloodline, the royal status may not be easy to achieve for ordinary citizens, but you can experience living in a castle. Scotland offers accommodations in their historical castles.
One of the places you can try is the Inverlochy Castle Hotel. It was built in 1863, and it used to be a private residence back then. It was only in 1969 when it was turned into a hotel. There are many activities you can do while you stay here, like water sports, tennis, and clay pigeon shooting for example.
You can learn a lot by staying in Scotland's castles. You can get to know its history and how the people who once lived there lived their lives. And you get to gain some knowledge while you experience what's left behind of a past era.
3. Modern Brochs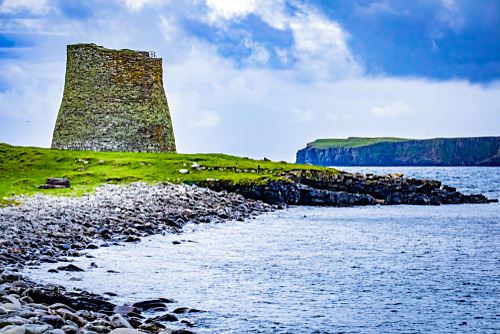 Brochs are stone structures that are supposedly roundhouses that are complex. The historic brochs of Scotland are mostly in ruins since they are believed to have been built when the Romans invaded Britain which is around 100 BC to 100 AD. You may not be able to live in those ancient structures, but you can stay in modern ones that are suitable for living.
You can try the Brochs of Coigach. It is situated at the end of a private farm track with four acres of ground. The view of the surrounding area is quite lovely with mountains and coastlines that is considered as one of the most unspoiled regions in Europe.
You can also learn about contemporary Scottish painters because the interior has artworks. Aside from that, there are also activities you can do like sailing, motor cruising, and seeing animals like minke whales, dolphins, and porpoises.
4. Farm
If you're looking to take a break from the busy city life, why not try living the farm life? Breathe some fresh air, interact with adorable farm animals, and bask in the peaceful country life. Scotland has lots of vast farming areas and a lot of those offer accommodations so you can experience an authentic working farming life.
One of the farms you can stay at is the Drumbuie farm. It was the home of the Urquhart family who was the same clan as the one who lived in the Urquhart castle. The farms have lands that are suitable for growing crops, and it houses animals such as horses, sheep, and cattle.
The farm also has an overlooking view of Loch Ness. You never know, maybe you'll be able to get proof that the Loch Ness monster really exists.
5. Traditional Inn
Scotland has a lot of historical places where you can stay, including inns. Back in the day, travelers in Scotland who had horse-drawn stagecoaches sought inns where they can pass the night before heading on their way come morning. Inns have a pub-style setting complete with log fires and hearty meals.
The Inn On The Tay is one of the traditional inns you can find in Scotland. It has six family-sized rooms which are maintained to the utmost standard. From the bar, you will be able to see the Tay river.
Final Thoughts
Scotland indeed has a lot of unusual places which you will not find from anywhere else. Those places are even rich in history, and you can learn so much simply by staying in and talking to some of the locals. Blessed with magnificent views, these unique places to visit in Scotland will bring you a memorable trip.
We are happy to present this collaborative post to offer valuable information to our readers.