With Thanksgiving behind us, we enter the Most Wonderful Time of the Year.
Of course that means surprising friends and loved ones with something special, so we thought we'd share a few of the handy and helpful travel items that we discovered this year.
After a week of biking across France with Backroads Travel, we totally fell in love with these shades from Cocoons Eyewear.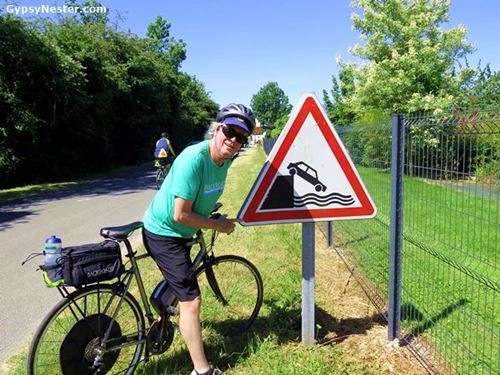 They fit right over our regular glasses and kept the wind out of our eyes no matter how fast we glided across Normandy…
…and no watery eyes meant that we never missed an important sign like this one.
Not only are these pants and tops from prAna nearly wrinkle-proof for easy packing, they are all made from sustainable materials such as hemp, organic cotton, and recycled wool.
This means way less energy, pesticides, and fertilizers go into creating every outfit.
We found that they are also more than comfortable enough for hiking or riding bikes all day, then good looking enough to hit the town after dark.
Safty is always an issue while globe trotting, and the TARRISS GoDark Privacy Bag provides an added measure of it.
Inside the stylish cover  an industrial strength Faraday cage is hidden and it stops hacking cold by blocking ALL incoming and outgoing signals to our smartphones and tablets.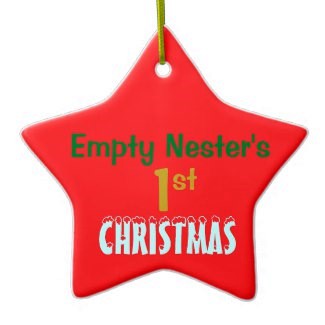 We realize that life isn't all about travel, so we have these fun and festive…
Ornaments for Empty Nester's First Christmas!

This time of year we want to trim the tree, give goofy gifts, and fill the house with music.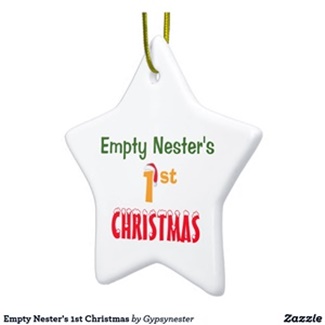 We think that we might have just the things – especially for us empty nesters.
These colorful ornaments can lift the spirits of any newly empty-nested parent.
Also a nice gift wrapping element! Available in many styles and colors – and customizable.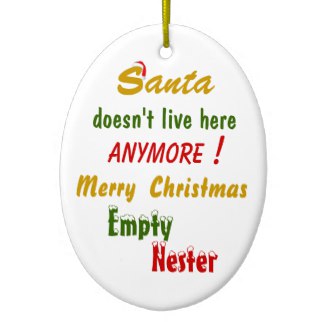 Or we have an exclusive line of other GypsyNester Gifts!
Or for the more experienced empty nester on your list, these cheeky shirts, mugs, and aprons should certainly put a bounce in even a grumpy Bumble.
See our full line of GypsyNester gifts! All items available in many styles and colors – and customizable.
Just in case there is a music lover residing on your Nice list, we have all of the tunes heard on our online videos available right here and here.
For those who might not know, that is David writing, performing, and singing on all of them.
And don't forget the perfect present for any parent that has faced, or is about to face, that Now What? moment that hits us all when the last chick leaves the nest — a copy of our bestselling book, GOING GYPSY: One Couple's Adventure from Empty Nest to No Nest at All.
We wish you a happy, humorous, and healthy, holiday season – filled with the joy that an advent of avoiding the crowds and ignoring how many shopping days are left until Christmas can bring.
And remember… when reaching to place a star upon the highest bough, that Bumbles bounce!
David & Veronica, GypsyNester.com
YOUR TURN: Which gifts would you like to see under your tree? Did we spark some gift-giving ideas? Anything we should add?