Travelers have now become smarter and more practical. Most of you would love to maximize the money spent on that holiday on the beautiful island of Mauritius – and even find ways to stretch that budget further so you can enjoy more. One of the travel expenses that can pile up quickly when traveling is the transportation costs. Travel experts note that renting a car during your holiday can ultimately give you significant savings! Hence, car rentals have become more and more popular today. If you're still planning your trip look up the Transferiste Car Rental website to help you get a start on that perfect holiday in Mauritius!
Here are some of the things to NEVER do when renting a car while on your Mauritian holiday:
Never Forget To Compare Prices And Ask The Locals
It's easy to get tempted and immediately book the first car rental option you may find on the Internet. But don't get too excited! Research on more options, compare prices and see if you can even try to haggle for the best price. When you've finally reached Mauritius, don't forget to ask the locals about the usual cost of transportation and car rentals. Doing this will make sure that you're not paying an overpriced tourist rate. Do remember to factor in the local gas prices as well, as this should add up to your daily transportation costs.
Never Forget To Study The Roads – and Basic Transportation Law
Some roads in Mauritius (depending on where exactly you're going) may be narrower than others, so if you've rented a big van to fit your entire family, then this might cause you some trouble. If you do plan on renting a car, please do your research first. Make sure that you're aware of the road conditions before making a final booking as to the type of car that you're going to use.
It's also best that you have basic knowledge regarding the transportation laws in Mauritius. Be aware of their driving practices and the norms, and even travel signs. Mauritius follows a left-hand drive policy, and you're supposed to give way to the right.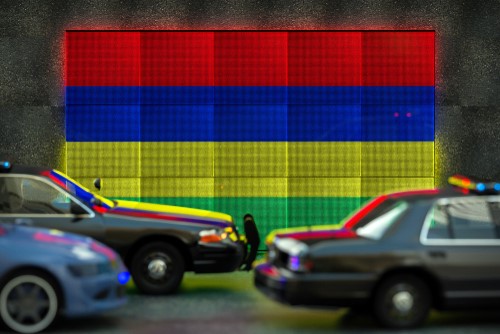 Don't Get Into An Accident
You're on holiday, and you want to enjoy. Mauritius offers you countless opportunities to make your stay an extremely memorable one. But – don't get drunk! Mauritius has a strict drunk driving law. Limit your alcohol intake to only 50mg in your bloodstream. Getting caught or worse, having an accident are situations you don't want to get yourself in when you're supposed to be relaxing and enjoying.
Never Forget Your Insurance Policy
If you initially didn't think of obtaining a travel insurance policy, then you probably should. Choosing to travel by rental car increases your accident risk as you're wholly responsible for yourself – and each other's safety – compared with the more comfortable options of taking public transportation instead. It's better to be prepared, just in case something untoward might happen.
Never Return Your Rental Car Dirty
A dirty car is almost inevitable for families traveling with children. But – this is no excuse for you to leave the car dirty when you return it. Even if you're a paying customer, it's a common practice of respect and courtesy always to return borrowed cars in the state that you received it. Take time to clean the car before you surrender it upon your departure from Mauritius. If there are any stains or dirt that may be hard to clean, please be honest to the car owner about it.
Never Experiment
Now isn't the time for you to try and practice driving a manual transmission rental car when all you've been used to driving is an automatic car. You don't want to get yourself into any trouble.
Never Forget Your Map!
Bringing a map is as self-explainable as it can get. You're not a local. You'll get lost. You need that map when you want to drive by car in Mauritius.
If you plan to stay for more than a week, then car rentals are the best transportation option for you. Do remember all these tips (or write them down, if you must!!) to help make sure that your holiday in Mauritius will be as calm and stress-free as the peaceful and serene white beaches. Most importantly: DON'T FORGET YOUR DRIVER'S LICENSE. Be sure to know what to expect. Mauritius is a foreign country to you, and there are many differences that you have to be aware of – and to adjust.
We are happy to present this collaborative post to offer valuable information to our readers.