Colorado is a state 
filled with so many sights to see and places to be. While most people associate the state with mountains, hiking, and skiing, it's a great place to create special memories with the kids, too.
For an unforgettable experience, you can book a cabin in Estes Park – there's plenty of outdoor sightseeing and adventure for the whole family in the Rockies! There is an endless array of child-friendly activities throughout the state that will help you create those special memories that you'll forever cherish. Take a look at the top 10 places in Colorado to visit with the kids and plan your itinerary today!
Cheyenne Mountain Zoo
Located in Colorado Springs, the Cheyenne Mountain Zoo is filled with over 750 animals from 150 different species . It is not a huge zoo, but one of the most intriguing that you could ever visit. It is the only mountain zoo in the U.S. and certainly offers a great time for all ages of children and adults. Enjoy up close encounters with giraffes, bears, tigers, lions, and more!
Sangre de Cristo Art Center
Located in Pueblo, the Sangre de Cristo Art Center is located inside of an artfully decorated building that turns heads. Once inside, there is much for kids to enjoy, including various pieces of artwork, hands-on learning activity and fun, waterfalls, dressup, and more. Kids can enjoy the entire day here and never grow bored!
Dinosaur Resource Center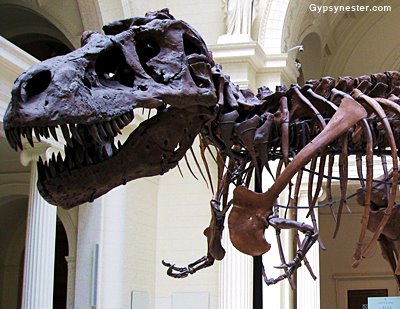 Visitors take a step back in prehistoric time when they visit the Dinosaur Resource Center, a top children's activity in the  state. Here, dinosaurs rule the land and massive exhibits come to life. It is a must visit spot for any dinosaur fan! There is much ado for anyone that appreciates a dinosaur at this Woodland Park, Colorado hotspot.
Denver Puppet Theater
The Denver Puppet Theater has been a beloved attraction in the city for more than 20 years because kids adore the show in its entirety. Plan a visit to the puppet theater to experience the magic firsthand. Kids not only enjoy a great puppet show, but also have the opportunity to make their own puppet at no extra charge!
Pearl Street Mall
The Pearl Street Mall is one of the best kid-friendly attractions in Boulder. If you visit for a bit of snow-fun, make it to this downtown attraction with the little ones. Street performers and kid-friendly scents make kids smile and the stores that cater to them are just as nice!
Denver Museum of Nature & Science
The Denver Museum of Nature & Science is located adjacent to the Denver Zoo so families can get a two-for-one attraction. This awesome museum features Egyptian mummies, a planetarium, anIMAX theater and numerous hands-on science activities for children. It is a great time for all!
Garden of the Gods
Another Colorado Springs spectacle, Garden of the Gods is home of the 'Kissing Camels' rock formation, as well as many other brilliant works of art sprawled across the park's 1,364-foot of space. Red rock formations are especially nice to see. Hike, bike, or drive your car through the park and experience a fun-filled day of nature with kids 4-up.
Fort Collins Museum of Discovery
The Fort Collins Museum of Discovery is another Colorado adventure for the family. Here you'll discover many science-related activities to pass the time. These activities all combine education into them so the fun is with merit! Fort Collins is located about 60 miles from Denver and 30 miles from Colorado Springs.
Did You Know?
Denver is ranked by Forbes as one of the Top 10 U.S. locations to start a business. When you take a trip with the kids to the state, why not learn more about the great business opportunities that exist? There's so much to do for the kids, it's a family-friendly, beautiful place, and business is good! Business loans are available to help alleviate some of the initial start-up financial stress. There's no doubt you'll love life in Colorado.
We are happy to present this collaborative post to offer valuable information to our readers.