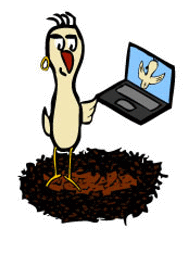 With graduation season firmly upon us, we thought that we would revisit this story from a few years ago.
"Graduation speeches were invented largely in the belief that college students should never be released into the world until they have been properly sedated." – Garry Trudeau
Between our brood of three and my brother's trio we have six kids within a ten year age span. That used to mean some hilarious high jinx as piles of toddler bodies rolled around our basements and backyards.
Cousins seem to have some sort of inborn bond this way. Months or even years can pass and the shenanigans pick up right where they left off at the last visit.
These days five of the six are officially adults and that means we've been to A LOT of graduations — both high school and college — over the last few years. And there are more to come.
We will be attending our niece's university commencement ceremony in Boston this weekend. My brother's oldest daughter is heading out into the big wide world.
As always, it's both exciting and a little bit scary for both the former student and her parents. Both parties are understandably nervous about the job market, living quarters and the details of making the transition from pupil to worker bee.
After going through this rite of passage twice with our girls, The Piglet and Decibel, it will be nice to be a semi-impartial observer. Attorney General Eric Holder will be delivering the address so that should make for an interesting afternoon.
We can enjoy the speech without stressing out about the future. We don't have to worry that grandma might get lost on the way to the celebratory dinner. We don't have to make hotel reservations for twenty people or be the official family Boston tour guide while simultaneously choking back our emotions.
My sister-in-law is a fabulous hostess and we just can kick back and enjoy the results.
When The Piglet and Decibel graduated we found that some forward thinking helped to make this transitional time a lot less troublesome. Rather than having them move backwards by coming home to begin a job and housing search, they simply continued the life they were already living.
That way we avoided having a short term helping hand become a long term boomeranger in the basement.
For our family, we found it extremely beneficial for the kids to move out of the dorms after their freshman year. Dorms were a nice initial transition, but we were truly shocked at the expense.
The move to an apartment was less costly and taught our offspring the real world lessons of bill paying, food gathering and the limits of sanitary conditions tolerable for human habitation. Not living in student housing helped ease the shock of graduation.
Without the stress of needing to learn to live on their own, moving onward became a matter of finding work in their chosen field while getting by on the income from gigs they'd rather not have. Nothing gets you off your butt faster than working a job you hate.
Another important step was not waiting until after graduation to begin the job search. By keeping in communication with contacts made in college and through internships, The Piglet and Decibel had leads ready to pursue before the tossed caps hit the ground.
Because we are not totally heartless, we offered a little grubstake as a graduation gift to help them on their merry way. While it might seem crass to give cash as a gift, there's nothing a recent graduate appreciates more. It buys time and a little less stress for any antsy alumnus.
Otherwise we offered advice when asked and encouragement the rest of the time. We made a point of not making any decisions for them, only offering insight. That way they owned their outcomes and were ripe for living and learning.
Sure there have been twists and turns since receiving their sheepskins — it's a hard knock world out there. Tough times, a few moves and a couple of job changes were undertaken, but both girls are getting by just fine.
The next graduation we will be celebrating will be our youngest's — The Boy — two years from now. After that, no more tuition, no more dependents on the tax return, no way to consider our children, children in any context.
That will do it for us, the fat lady will have completed her cantata. The nest will be truly empty.
David, GypsyNester.com
This post may contain sponsored links.