What is it that makes us feel so passionate about life when we are helping others?
There must be something more to volunteering than the oft said "it makes us feel good to do good."
I believe it goes deeper.
When the chicks fly the coop we lose the built-in community that comes with raising a brood.
Gone are the sports team gatherings, the school plays and scout meetings.
Entire peer groups disappear overnight.
The phone calls requesting help sewing costumes, baking cookies and manning the snack shack come to a screeching halt. It can get kind of lonely.
Suddenly, we have to expend extra effort to reconnect. We have to reassess our passions and how we wish to channel them.
Those endless hours we spent wiping butts, drilling vocabulary words, and staying awake past curfew cry out to be filled by some significant new endeavors.
I believe that it is vitally important that we do so.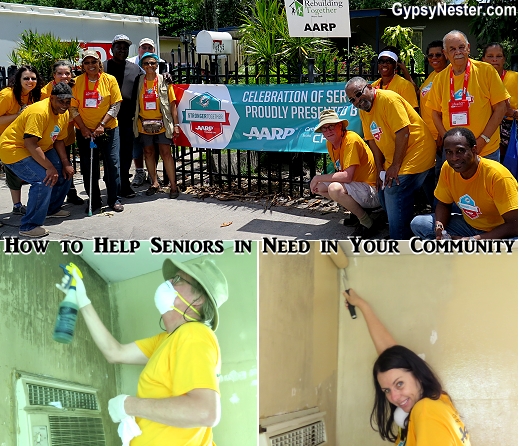 Helping Seniors in your community is a great way to connect!
Click here to find out how you can help

We need to become fearless.
We tried to instill in our children that volunteering was vital — and, boy, did we beam when we saw The Spawn connect to something outside of the family in a meaningful way.
But with all the distractions of parenthood, I personally found it increasingly difficult to find the time to make the world a better place.
My first foray into volunteerism as a mommy was with a parent helpline. My kids were very young and I felt the need to help others with small children.
But as any mother of two toddlers can attest, eloquently conversing on the phone is out of the question. The last thing I wanted to do was subject a parent in crisis to my screaming rug rats. With this in mind I took the middle-of-the-night shift.
After attending classes, I was ready to take my first call. Or at least the helpline people thought I was ready.

In Costa Rica, we were honored to pack supplies for children
learning in a jungle school.Click here to find out how you can too!
In reality, I was terrified.
It wasn't that I didn't feel sufficiently trained or that I wasn't up to the task — it was my "What If…" gene kicking into high gear.
What if I don't wake up if the phone rings? What if somebody calls with a problem not covered in the handbook? What if I was in the middle of a pizza dream?
My fears disappeared with the first call. Most of the parents simply needed a sympathetic ear with someone who could relate.
Someone with the proper resources printed on a sheet and a calm demeanor. It was extremely rewarding and well worth the loss of sleep.
Heck, I was young and energetic.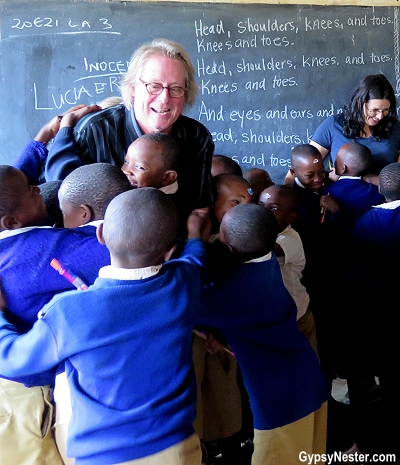 In Africa, we taught English in a primary school.
Click here to find out how you can too!
When the kids became older, their passions became mine.
As family head-cheerleader, I found myself as a volunteer public relations officer (frantically writing and sending faxes from work), drama mama, car pool manager, and costume gluer.
(The needle was snatched from my trembling hamfist by the ballet company the first time I botched a tutu – which coincidentally was the first time I ever touched a tutu.)
Thing is, I learned that volunteers don't have to be perfect – just willing to jump in and be passionate.
Meanwhile, David became Volunteer Coach Extraordinaire — mentoring The Boy's teams from elementary school until the big dogs took over in high school.
Let me tell you, coaching middle school should earn anyone triple brownie points and a purple heart.
I still catch him proudly surfing the 'net looking up stats on his former players' careers. He's got a few guys playing college ball on scholarship — something he's extremely proud of.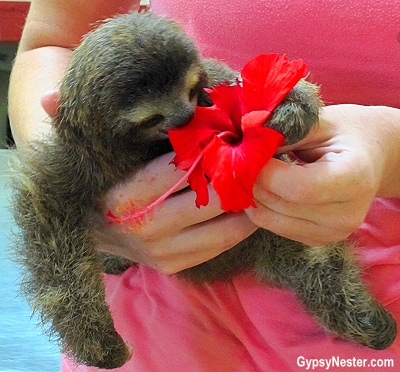 Shelters, zoos, and refuges are great places for animal lovers
to help out. This one was started by two little girls!
Even though I was itching to get out into the larger world, I realized that raising children was community service in its own right.
If I got them to adulthood without being total losers, they could change the world for the better.
When the built-in volunteering opportunities fly the coop, many empty nesters find themselves out of touch. Volunteering is a great way to get back out there — it's nourishing AND builds character, even at our age.
When our nest first emptied, we found ourselves in a new town, in a state we had never lived in — we knew absolutely no one.
Being political animals, we joined a hotly contested campaign.
There is always a way to make yourself useful in a campaign — answering phones, errand running, making coffee, assembling signs, knocking on doors, entering information on computers, and on and on.
Again, I wasn't sent out unprepared. Nobody ever yelled at me, nobody was even rude. The worst that happened was people refused to answer the door — something I've done myself — sometimes I'm just too busy. And I gained a new experience – now I know how Jehovah's Witnesses feel!
Campaigns are a wonderful way to meet people with a similar outlook on life. I highly recommend it. Not only did we help put a first-rate individual in office, we soon had more friends than we knew what to do with.
We found ourselves being invited to restaurants, game nights, concerts and all those wonderful things that tie a person to a community.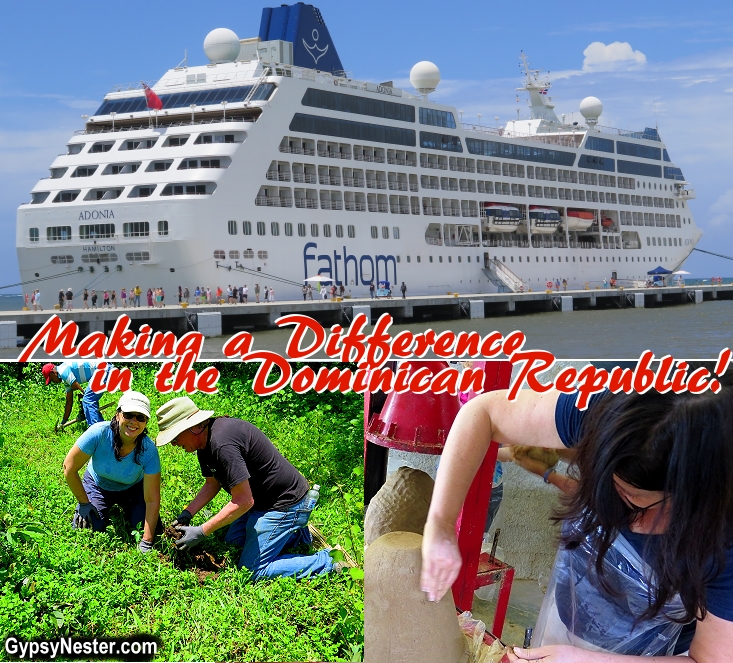 We helped replant the rainforest and bring clean water
to
the Dominican Republic – on a cruise!
You can too – click here.
Volunteer possibilities are truly endless.
Passionate about pets? Help out at a shelter.
Love a good book? Your library needs you.
Become a Big Brother, lend a hand backstage at a community theater, tutor a child.
Do you quilt? A friend of mine just told me about a group that quilts for soldiers.
Wanna get really crazy?
Go help build houses abroad, replant the rainforest, teach schoolchildren in Africa, fix up homes for seniors in your community, or work in the gift shop at a National Park. If you are a traveler, you can always Pack for a Purpose.
Every one of these endeavors is going to expand your horizons, I promise. You will make new friends, have great conversations and feel really good about yourself.
And you'll be doing something noble while you're at it.
Veronica, GypsyNester.com
YOUR TURN: Let's brainstorm some ideas for volunteering to help out our fellow GypsyNesters! Where have you volunteered? Was it a good experience? Do you have other ideas for volunteering in the community?