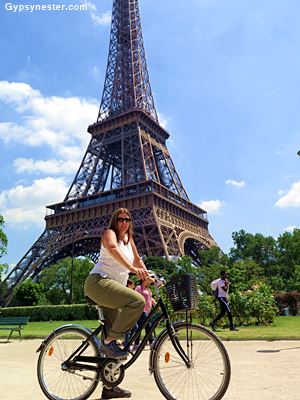 We are heading back to France this week to visit our daughter's family, including our one and only grandchild, so we thought we would revisit this story about seeing Paris more like a local than a tourist.
A few years ago we did this before our bike journey across Normandy. We spent a few days hanging with our daughter and her French husband back before grand baby Bianca was born.
Our thinking then was that since we had been to Paris several times, we would like to see it the way they do… as home. So we set out to discover their neighborhood in the relaxed style of a local. This is our chance to do it again, but with a toddler in tow.
The city is divided into twenty numbered districts known as arrondissements and theirs, the 4th, runs along the north side of The Seine in the area around and including Notre-Dame Cathedral.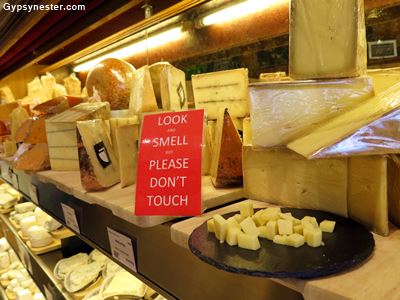 Very cool and all, but our mission was to avoid the tourist areas, so we explored the 4th by walking its streets, and popping in and out of shops and cafés. With our son in law Adrien guiding us, we spent our first morning on a shopping excursion in search of the ultimate bread and cheese.
It seems that every Parisian has their favorite spot for these, as well as wine, coffee, meats, produce, and pastries. While bopping from one store to another, we also discovered several hidden gardens behind the buildings that line the roads.
One of the largest, The Place des Vosges, was tucked away between our hotel and their apartment. The open area forms a huge courtyard surrounded by what was originally a royal palace.

After the revolution it became public, but remained home to the upper crust. That doesn't keep regular citizens from enjoying the green space because all of the city's parks are open to everyone. A more poignant park is concealed nearby, hidden down some narrow side streets.
For over one hundred years the le Marais district of the city has had a significant Jewish population, and in the heart of that community the Jardin des Rosiers pays tribute to a true hero.

Joseph Migneret directed the nearby École élémentaire des Hospitalières-Saint-Gervais boys' school during World War II. When the Nazis began to deport students, he provided false papers and sheltered many, saving them from Auschwitz and death.
Despite his best efforts, as we entered the garden we noticed scores of children that did not escape are memorialized on a plaque.
On a much happier note, we found a perfect way to while away the afternoon when we rented an electric boat for a leisurely float along the Canal de l'Ourcq.
Napoleon Bonaparte ordered the canal to be built in 1802 in order to bring water to the city and aid shipping.  In more recent times it has become a favorite urban escape for Parisians.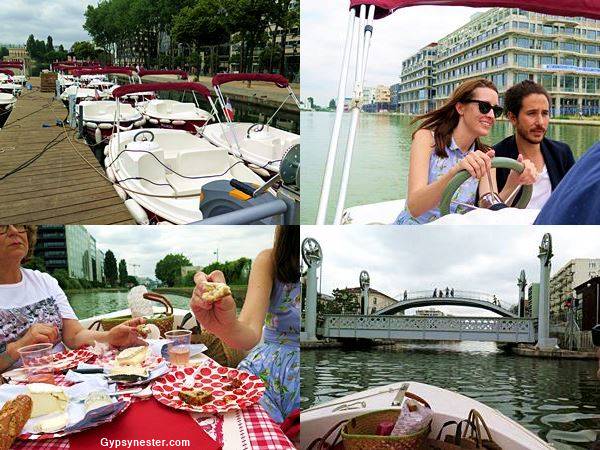 We met up with Adrien's parents at the boat, where they added wine and chicken to our cheese and bread for a simply sumptuous mobile picnic.
Later, we walked down to the Seine for a taste of how the locals end the day. Several bars and restaurants have set up tables by the river and it seemed as though half of the city comes here to socialize as the sun goes down.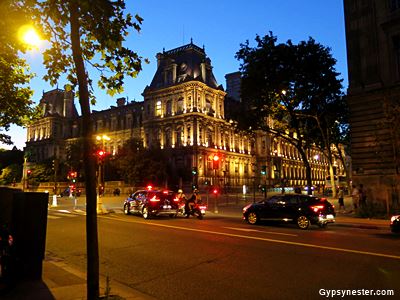 After a toast to the day and a snack, we joined in with the crowds walking the path lining the right bank. The fading light proved perfect for a view of one of Paris' overlooked architectural gems, city hall. The Hôtel de Ville has been the headquarters for the government of Paris since 1357 as well as where the mayor hosts grand receptions.
The next morning we rented bikes and set out along the river once again. With wheels under us, we could cover enough ground to cruise both the right and left banks. After riding a few miles, lo and behold it seemed no matter how hard we tried not to be tourists the Eiffel Tower was almost impossible to avoid.
Such a terrible problem to have… Waaaah, we have to see one of the world's most famous landmarks!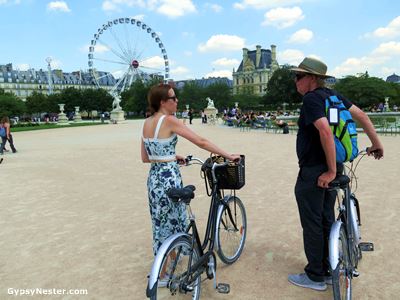 We also had the chance to walk our bikes through the enormous Tuileries Garden. As with many of Paris' green spaces, this began as the grounds of a palace, but was opened to the public later. Just one of the perks of post revolution France.
In the afternoon we strolled through the Bastille Square and up Boulevard Richard Lenoir to Belleville. This has long been a working class neighborhood, where immigrants from around the world settle after arriving, and still has that vibe. It is also quite famous among the French as the home of the iconic singer Édith Piaf.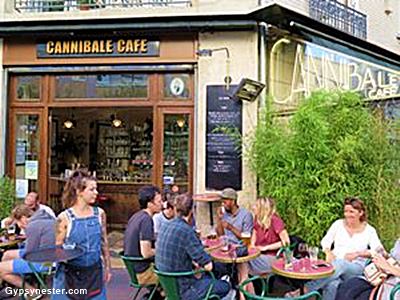 We found a seat outside of a fantastic corner café to soak it all in. The Cannibale Café describes itself as "the ideal pied-à-terre for lovers of the neighborhood, world travelers, Sunday walkers and nocturnal animals." No way that we could say it better. And yes, the name means what it sounds like, we asked.
Most all of our walks included discoveries of statues, notably American founding fathers Ben Franklin and Thomas Jefferson, who both spent a good deal of time in Paris. But we were more intrigued by the unfamiliar.
Just outside of our hotel we met Pierre-Augustin Caron de Beaumarchais. Truly a renaissance man, he worked as an inventor, musician, playwright, and publisher, but it was as a diplomat, spy, financier, and arms dealer that he played a pivotal, if unheralded, role in America's revolutionary victory against the British.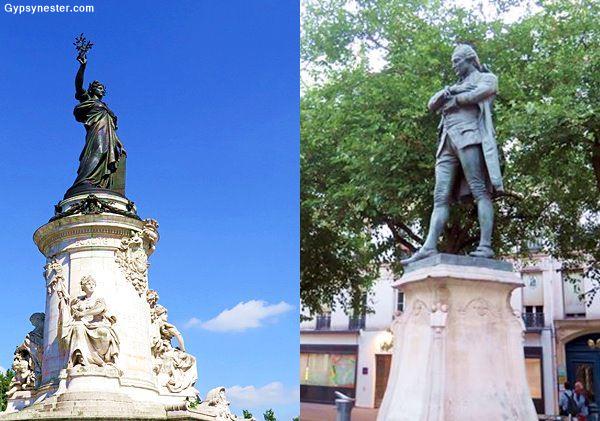 We found our favorite statue at the nearby Place de la République. Marianne is a national symbol of liberty and reason symbolizing the triumph of the Republic. She is very similar to our own Lady Liberty which, of course, was a gift from France.
After a few days of immersion into day to day life in Paris, we set out by bike to Versailles , and then by boat all the way to the sea on an eight day Backroads Travel tour of Normandy.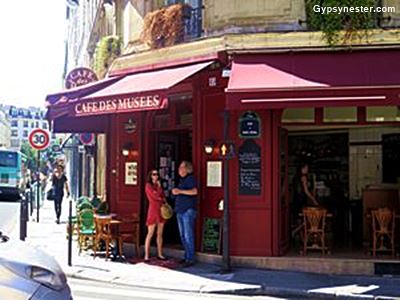 We finished the tour back in Paris and the kids took us to another of their favorite places before we left for the airport, the Café des Musees. They boast of "The best Bœuf Bourguignon in Paris."
Who are we to argue?  The beef is simmered for five hours in red wine sauce and served with carrots and mashed potatoes.
We can't claim to be experts, but this was certainly the best we ever had.

Food is a huge part of life in Paris, and we found wonderful indulgences, not fancy but certainly delicious, everywhere we went.
Good thing too, because from there we were off to Iceland, home of some of the weirdest food we have ever eaten.
David & Veronica, GypsyNester.com