Follow all of our adventure with us on Twitter, Facebook, and Instagram.
As we finish our week sailing across the Caribbean, we have learned that there is no better way to see these islands than by private boat…
…especially after last year's storms. The recovery is coming along onshore, but everything has returned to its normal state of paradise on the water.
Back to St. Martin….

Just another day in paradise…

Today we contrast the gorgeous, remote beauty of uninhabited Sandy Cay with the bustle of the recovering town of Cane Garden Bay.

Jost van Dyke has gone from Pirate hideaway to party hotspot, either way it's a beautiful place to hang out.
On the third day… let there be rock formations and fishes…
… and a rainbow to end the day!

On our second day we are ready to check out what's up under the sea.
We made it!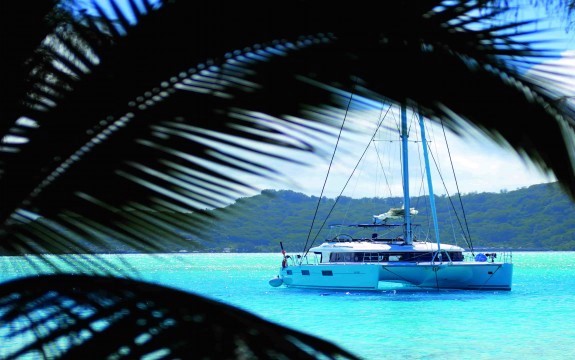 The Atlantic hurricane season is drawing to a close and, as rough as it was for much of the Southeastern United States, (here's where to donate to help) thank goodness the islands of the Caribbean that were decimated last year didn't sustain another blow.
The one – two punch of Irma and Maria left Puerto Rico, the Virgin Islands, St. Martin, and many other tropical paradises in shambles. Worse yet, these islands rely almost exclusively on tourist dollars as the engine for their economies.
Needless to say, those dollars dried up in the destruction left by the storms.
With this in mind we are thrilled that Dream Yacht Charter, the world's largest charter company, has offered us the opportunity to head down and report on the progress as things get back to normal.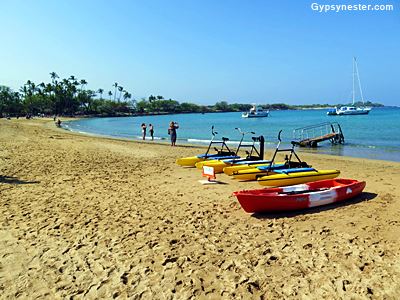 Their founder, Loïc Bonnet, said: "When you do business in the Caribbean, you need to respect Mother Nature as she is a great leveller, both literally and figuratively. Visitors are returning to the British Virgin Islands to support the rebirth of the region this season and it's great to see the old favorites back in business, such as Willy T, Foxy's and Soggy Dollar."
We will climb aboard one of their custom catamarans, toss our flip flops and swim fins in our private cabin, and set sail from Marigot, the capital of the French side of St. Martin, for a week of sun, fun, and exploration.
The adventure includes everything we could ever need, and the intimate sized vessel can take us to ports of call that no cruise ship could ever enter.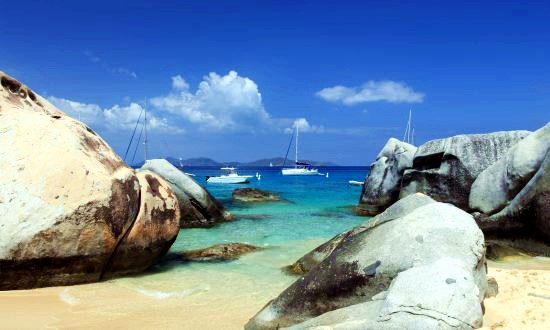 As we make our way through the British Virgin Islands stops will include the amazing rock formations and pools at The Baths on Virgin Gorda, the notorious pirate hideout of Norman Island where rumor has it hidden booty remains stashed, and Jost Van Dyke for a swim and a sip at Foxy's Bar, home of the famed New Year's Eve celebration that has become world renowned.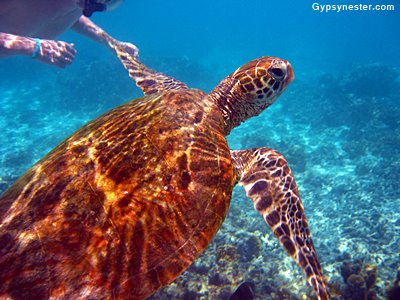 On our return voyage we will relax on the uninhabited Sandy Cay, spend a day on Anegada's white sand beaches and snorkeling some of the 18 miles of Horseshoe Reef, the largest barrier reef in the Caribbean and fourth largest on the planet, and then head back to St. Martin for a final evening in Grand-Case, the French food Mecca of the Caribbean.
If the Caribbean isn't your cup of tea, Dream Yacht Charter also has over one thousand yachts sailing to more than fifty destinations around the globe, including the Bahamas, Asia, Indian Ocean, Pacific Ocean, Americas, and the Mediterranean.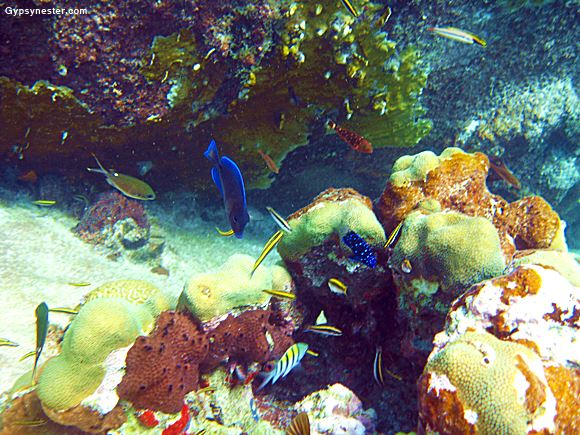 While we will be too busy having a blast, or maybe just relaxing on the beach to report every twist and turn of the journey in real time, but will certainly be updating as often as possible right here and across all of our social media channels.
So be sure to follow all of the adventure along with us and look for the hashtag #YourDYC on Twitter, Facebook, and Instagram.
Then check back here over the next few weeks for in-depth coverage after the trip.
David & Veronica, GypsyNester.com
A big thank you to Dream Yacht Charter for providing this adventure, as always, all opinions are our own.