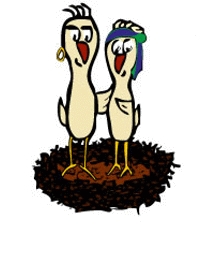 We have two daughters, The Piglet and Decibel, planning to ride out Hurricane Irene on Manhattan. Having lived in the Caribbean, here is the advice we gave them. Please share this with loved ones as being over prepared can make you feel stupid, it can also save your life.
1. Fill up your bathtub with water. Water supplies get contaminated with flooding. You will want to bathe and cook. If you don't have a bathtub, buckets, pots & pans work as well.
2. Buy food. We called it "The Week of Living Amishly." Canned food, canned food, canned food.
3. It's gross, but your toilet will only flush once. Another reason for the hoarded water. Better yet, poop before the storm
4. Get a battery powered radio. In the event of a power outage, it's your link to the world.
5. Get a battery powered flashlight
6. Get lots of extra batteries
7. Buy candles. And PLEASE make sure you have something to light them with!
8. Charge your cell phone and laptop before the storm. After the storm use them only as needed. Get your news from the radio and save your power.
9. Tweeting out "Buying a bottle of vodka to ride out the storm" upsets your mother
David & Veronica, GypsyNester.com
Your Turn: Does anyone have further advice for our girls? Please leave a comment!