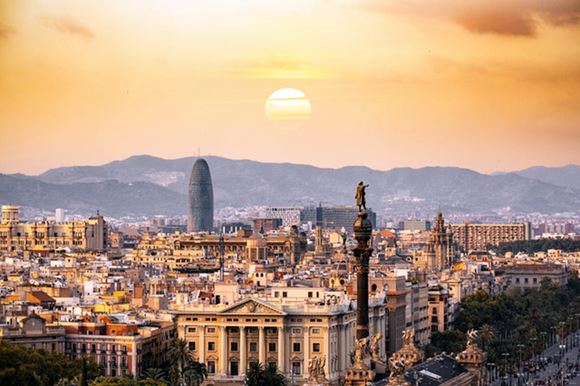 This city is so amazing and culturally rich that it's difficult to choose only eight reasons to visit it. Still, if I had to, the ones listed below will be the first to mention because these are (in my own opinion) the most popular emblems of Barcelona.
Of course the first thing to explore is where to stay in this great city, and Capri by Fraser Barcelona (https://barcelona.capribyfraser.com/) is a perfect choice.
#1: Gorgeous Buildings
I'm sure you know a thing or two about Barcelona's beautiful buildings, but even if you don't I'm sure you've heard of La Sagrada Familia. This beautiful church is unique in the world and is one of the top 5 things to do, the first time you set foot in Barcelona.
But it's not the only one built by Antoni Gaudi, a genius in architecture that left his print all over the city. Ask around and you should be pointed in the direction of the hist nearest creation; you won't be sorry!
#2: Impressive Beaches
Barcelona is also a port, with access to the Balearic Sea and the Mediterranean. The main port is over 2000 years old and has great commercial importance, as is one of Europe's most important ports in the Mediterranean. However, if you're not fond of seeing ships and containers (although you should visit), I recommend going to the beach.
Barcelona has a long coastal line, with lots of space to get tanned and have some fun in the water. Even more, there are certain beaches that are children-friendly.
#3: Lots of Places for the Kids
Most tourists come here with the entire family, so you'll find lots of places that accommodate children. Restaurants are usually open until late, there are parks designed to keep children engaged and entertained, and even a zoo. This city is ideal for both adults and kids, as everyone can find something fun to do!
#4: For Las Ramblas
The famous Las Ramblas is one of the longest streets in Europe, made of five boulevards, and looks absolutely stunning at night. Las Ramblas is filled with life and color, and here you can find some of the best shops and coffee stores in the city. Also, besides the beautiful trees, Las Ramblas also has the Boqueria, the famous market where tourists can try local foods and menus.
If you want to feel the real air of Barcelona, you shouldn't miss this street!
#5: For the History Lessons
This is one of oldest European cities, which provides a unique occasion to see how the old complements the new and vice versa. Besides the wonderful buildings and gorgeous architecture styles I mentioned in the beginnings, you also have access to a series of museums, UNESCO World Heritage places, and other historical locations.
#6: For the Fun
Yes, Barcelona has a thriving nightlife and it's for both young and more experienced in life. There are many famous clubs, such as the Catwalk, Opium, or Shoko, and the fun doesn't stop until the morning.
Oh, you should also know that here are some of the most beautiful sunsets and sunrises in the world. So, if you party all night long, you should stay an see the sun rising, before going to bed.
#7: Cool tours
The city provides a series of tours (have a look at www.barcelonaexclusiveprivatetours.com/ for more information), but I loved the bike tours! The city is bike-friendly, so you can reach all sorts of locations on two wheels, and the guides are extremely helpful.
#8: For El Raval
Finally, if I were to pick one last reason for visiting Barcelona, it had to be the El Raval! This is one of Barcelona's most famous neighborhoods, and its popularity is due to the multitude of languages and dialects spoken here (over 20!).
If you ever wanted to experience what the Tour of Babel would've been like in the past, the El Raval is the best you can do in modern times!
We are happy to present this collaborative post to offer valuable information to our readers.
This post may contain sponsored links.