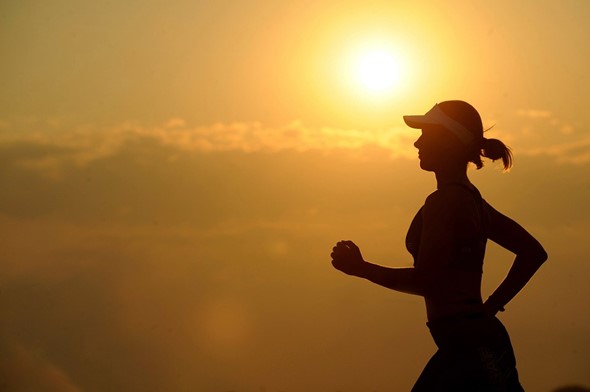 So, you're ready to go on a wellness retreat and are preparing for new adventures. Retreats will help cleanse your body, mind and soul, bringing a fresh new view on life. Below are a few tips to consider before you head out on your retreat.
Insurance
Not many people think about this since you'll just be visiting a place to relax, but insurance is very important when traveling.
Some possible hazardous activities that may require insurance coverage are hiking, swimming, horseback riding, camping, sailing, skydiving, and surfing.
Check with your insurance company to make sure you're covered for accidents that can occur during these activities. This is especially important since many secluded places do not have a medical center nearby, and insurance will help to cover transportation costs as well.
Buy the insurance before your trip; this will give you the peace of mind to truly enjoy your retreat without worrying about the "what-ifs." However, remember if you have a pre-existing health condition that you will not be covered.
Research your destination for medical purposes
If you're planning a trip to a different country, make sure that your vaccinations are all up to date. Some countries will not let you in without the updated papers to show the required vaccinations for their country, so be sure to research this information while you're planning your trip.
Keep in mind that some countries have illnesses that may not be native to your own homeland, so take the risks into consideration when traveling.
Retreats tend to be in remote locations that are far from hospitals. While planning, take into consideration the location of the nearest hospital or medical facility.
If there are medical facilities nearby, it would be best to pick one that caters to your needs if you have a pre-existing condition.
Remember why you're doing it
Think about how your wellbeing was before going on this wellness retreat. Remember how your body felt, how wired your mind was from work, the daily bills, and the hardships you may have been facing.
Your body was most likely showing signs of exhaustion, and it's important to listen to what your body is telling you.
Some of these signs are sugar cravings, exhausted looking eyes, sleepless nights, oversleeping, and aged or spotty looking skin.
Those are all good signs from your body telling you it needs some rest and relaxation.
Organize your personal life
Tell people where you're going, who you'll be with, and where they could contact you if it's an absolute emergency. After all, you're taking this trip to get away.
If you have pets that need to be taken care of, make sure a family member or boarding can take your animal in for the duration of your trip before you leave.
Another good thing to take into consideration is having a trusted friend or family member to watch over your house and vehicle (if the vehicle isn't being brought with.) Make sure they're willing to give you updates if anything happens.
Taking time away from technology
You should practice taking time away from your phone, tablet, computer, or video games. We're a nation addicted to technology and sometimes we just need a break.
Looking at a bright screen late at night causes your mind to continuously work. This leads to many issues such as insomnia, sugar cravings, fatigue throughout the day, anxiety, poor brain functioning, and bad problem solving.
The easiest way to ease the technology grip before a big trip would be distancing yourself. Putting technology away at least an hour before bed gives your brain plenty of time to relax and helps you fall asleep much easier.
It's good to have this practice because when you go to some countries or remote locations, they may not have services, Wi-Fi, or any technology at all. It'll also help you peel your eyes off the screen and look at the beauty around you.
Cleansing your diet
Changing your eating habits will help prepare your body for new changes that may happen during travels. It's what's called a 'detox diet'.
Things to avoid in preparation are alcohol, sugars, processed foods, caffeine, saturated fats and foods high in starch.
Replace these things with fresh fruits, leafy greens, tea, extra water, almonds, and herbs to help banish toxins from your body.
Fruits and vegetables will also help bolster antibiotics in your body, giving you more energy and brain function through the day.
Exercise
When you travel, there will be a ton of walking and moving around depending on the location you choose to visit. In Japan, for example, there are a lot of temples, which also means a ton of stairs to climb.
To prepare yourself, work out at home to get prepared for numerous stairs, hills, mountains, or swimming depending on your location. Biking or lifting some weights and swimming will all help relax and detoxify your body so you'll be prepared for different scenarios.
Conclusion
Take these tips into consideration and expect the unexpected on any trip. After all, this trip is for your both you mental and physical health. These preparations will also lead you to healthier options in life if you choose to continue following them once returned from your trip.
Author Biography
Ben Brown is the owner of The Prepping Guide. Involved in Military for many years and write about Personal Security, Preparedness, Prepping, Survival, Self-Sufficiency and Readiness for Safety, both Physically and Digitally.
We are happy to present this collaborative post to offer valuable information to our readers.