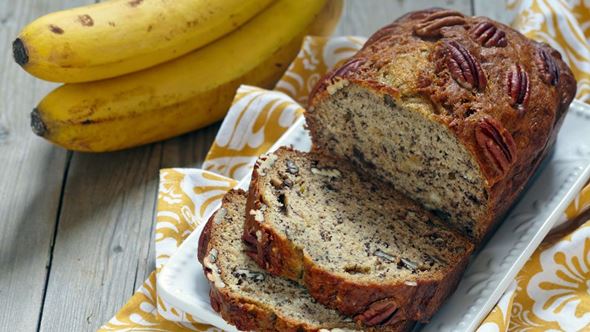 I love experimenting with different types of nuts in my cooking. They add a ton of flavor and texture to the dishes. Pecan nut is one of my favorites. It has rich, buttery taste and wonderful nutty aroma. Pecans are very versatile and can be used in many dishes from sweet desserts to vegetables. They make a scrumptious addition to salads and breads as well. And you don't need to go great length to find the pecans they are widely available through out the grocery stores year round. Pecans are mighty delicious and nutritious. I would like to share with you some of the tasty recipes that are done with pecans.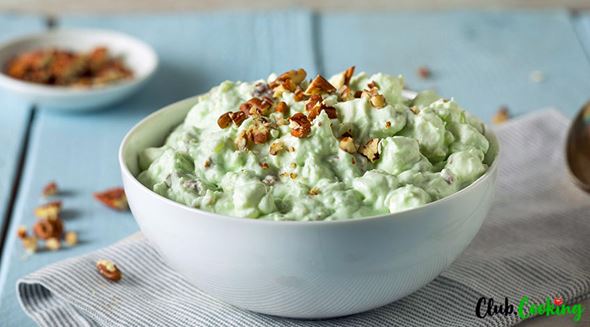 Starting with base of pistachio pudding, sweet pineapples, crunchy pecans, chewy marshmallows and airy cool whip – this classic retro dessert guarantees every bite of it will be filled with bold contrast flavors. This delicious Watergate salad only takes 5 minutes of your time to make from start to finish. Pistachio pudding gives it its distinct pastel mint green color while also most of its flavor. Pineapple adds the sweetness, pecans give that unexpected crunch with every bite. Fluffy marshmallows soak in all the juices of the salad and their chewy texture makes them a perfect compliment. And the cool whip really brings everything together.
Pecans really amp up the flavors of this breakfast staple by adding a fragrant nutty flavor. Banana bread is moist with wonderful pecan crunch that you get with every bite. No-one can resist it.
Crumb some pecans on top of your holiday sweet potato casserole for a true culinary delight. The sweet flavors of sweet potatoes and pecans are perfect compliments to each other. Throw some marshmallows in the mix and you have a definite winner.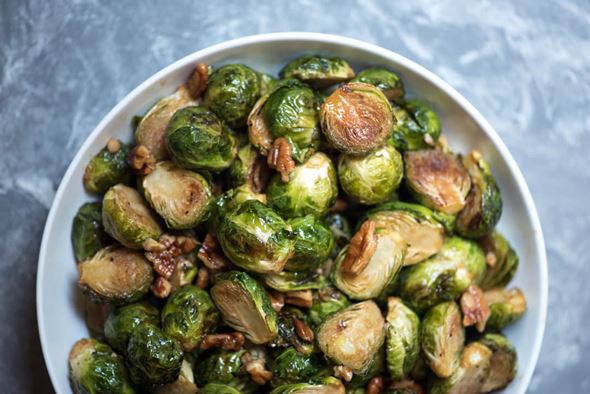 If it is hard for you to get exited about vegetables this recipe for roasted Brussel sprouts with pecans is so fantastic it might become your Thanksgiving regular. Buttery rich pecans pair beautifully with savory, caramelized Brussel sprouts.
Pecans can be eaten raw, toasted or candied. Anyway you choose they are wonderful addition to your dishes.
We are happy to present this collaborative post to offer valuable information to our readers.