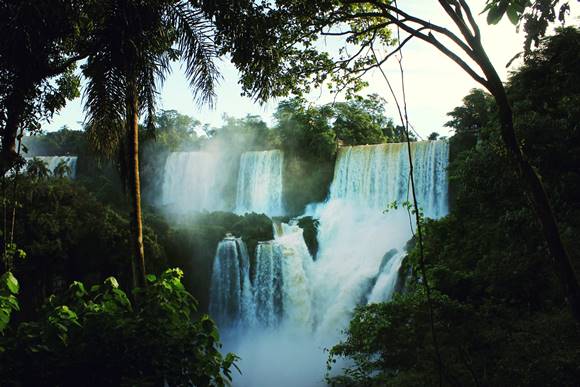 1. History
Their famous Triple Alliance war remains the bloodiest conflict in Latin America's history. It began in 1864 and came to an end in 1870, Paraguay was not victorious. It wiped out 90% of the male population. Paraguay also lost over 60,000 square miles of its territory, roughly 40% of its land and became a landlocked country.
One story suggests that the war began because Francisco Salano Lopez, the country's dictator had a case of bad tooth ache. It was said to be so bad that it drove him mad with pain and in his insanity, he declared war on the three neighbouring countries.
History of the war is still taught in schools today and is still a popular topic of conversation. Cerro Cora, the location of the final battle was made a national park and is a popular tourist destination. Eliza Lynch, the first lady of Paraguay, buried both her husband, Lopez, and their 15-year-old son in Cerro Cora, dug with her hands in a shallow grave. Later the remains were moved to Asuncion and were placed in The National Pantheon of the Heroes.
2. Culture
One of the few countries in South America to hold onto their native's heritage, rather than oppressing it, Indian traditions were embraced. Almost 2% of Paraguay's population is fully indigenous, ten times more than Brazil. An incredible 95% of Paraguay's population identify as being partially indigenous.
The official second language is Guarani, which is the language of the original indigenous people. You can still hear Guarani spoken widely throughout the country. Paraguay boasts that its' people are the only national group, in the entire of the western hemisphere, that still speak an aboriginal language. To find native languages spoken in other South American countries, travellers have to journey deep into the jungle.
A great way to get to know this unusual country is by living and working alongside local people. Suggested organisations which can arrange volunteering placement in Paraguay:
Global Help Swap (https://globalhelpswap.com/)
Original Volunteers (https://www.originalvolunteers.co.uk/)
Fauna Paraguay
Para La Tierra
3. Beautiful Landscapes
The main two attractions of breath-taking scenery drawing tourists to Paraguay are the Iguazu Falls and El Chaco.
Iguazu Falls borders Argentina and Brazil on the Iguazu river and makes up the largest waterfall system in the world. The falls are named after the Guarani words for water 'y' and the word for big 'uasu'. Nearly three times as large as Niagara Falls yet still undiscovered by many, they are a natural beauty of the world. The falls are in the middle of a National Park, with surrounding tropical scenery along with companies offering guided tours, boat and helicopter rides to get closer, the falls are a must do when visiting Paraguay.
Sixty percent of Paraguay's land area is covered by El Chaco. It is also known as Dry Chaco as its conditions are dry and similar to a desert, making it one of the most sparsely inhabited areas in South America. While next to no people choose to live here, it is however home to various wildlife and endangered species.
A small number of indigenous tribes have remained in the Chaco, but the main inhabitants are the Mennonites making up 32% of the entire Chaco population. They are a religious sect who migrated from Canada in the twenties and settled in the Chaco. Undeterred by the harsh land, the Mennonites turned their home into farmland where they contribute heavily to Paraguay's agricultural and dairy industries.
4. Safety
When visiting Paraguay, safety concerns don't need to be at the forefront of your mind. The people are beautifully kind and welcoming. They often invite travellers into their homes and have a sharing culture and often share terere with travellers.
Outside of the capital, where English isn't widely spoken, it may be more difficult to get around, although the locals still go above and beyond to help everyone they meet, if the bus is not running, they will be more than happy to offer a ride into town.
The country is unspoilt by tourism, its absence keeps the streets free from scandals targeting tourists, such as pickpockets and bag snatchers, which can be encountered in other South America cities such as Rio de Janeiro and Cuzco.
5. Cuisine
The national beverage of Paraguay, terere, is an infusion of the popular, yerba mate drunk in other parts of Latin America, with icy water and served with fresh herbs. It is high in caffeine and is believed to boost your metabolism.
Refreshing as the ice-cold drink is in 100-degree weather, it is not the taste of Terere which makes the drink so fascinating, but the ritual-like way that it is consumed.
Personalised water coolers are filled with ice and water, to fill a horn shaped cup called a guampa (pronounced wam-per). These are filled with dried mate leaves. Everyone drinking sits in a 'terere circle' with one person pouring the water, refilling the cup and passing it along. Be sure to drink all of the terere in the cup otherwise you may not be invited back, you don't want to insult your host.
If you get along with your terere circle they may invite you to an asado afterwards. This is similar to a barbeque, with meats being cooked on a grill or an open fire.
Paraguay is mostly known for the exportation of its high-quality beef and other meats. They are of such an excellence and in high demand, the country only consumes 10% of the beef they produce and exports the rest for the rest of the world to try.
Meat in Paraguay is not only of the highest class, it is also very well-priced, a kilo of beef costs under two dollars. Because of this, it is not uncommon to be served an 18oz cut of beef at an asado.
We are happy to present this collaborative post to offer valuable information to our readers.