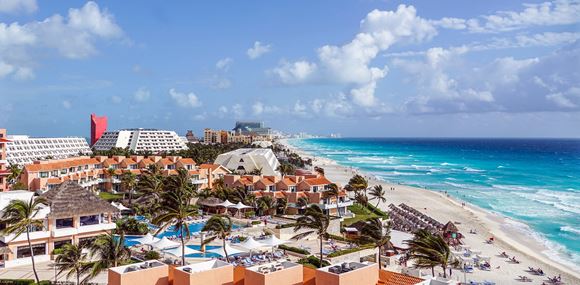 Are you an American who is interested in traveling abroad? There is a pretty good chance that you've thought about it at least once or twice. Unfortunately, traveling abroad can be very expensive and you'll likely have to take an airplane. Wouldn't it be nice if you could enter a foreign country without needing a plane? You can. You have two options, Canada and Mexico. Mexico often gets a bad name, but it is a great tourist destination for Americans. You'll find out why below.
Friendly People
First and foremost, you should realize that Mexico is full of friendly individuals. When you visit the country, you can guarantee that you're going to be greeted by friendly faces. They'll make you feel like a member of the community right away. Checking out the Churros El Convento is highly recommended for this very reason.
Money Goes Longer
You'll also be happy to know that your money is going to go much longer in Mexico. As long as you stay away from the beach areas, you'll be able to spend less and do more. It is also great that your dollar is going to be worth a lot more than the Mexican peso. That can also help ensure that your money is going to last much longer.
Great Cuisine
When visiting Mexico, you will definitely want to stop and taste the local cuisine. There is a good chance that you're already a fan of Mexican food. Who doesn't love tacos and burritos? The Mexican food that you get in American can't cut it. When you visit Mexico, you'll be able to taste authentic Mexican food and it will be to die for! This is definitely one of the most popular reasons to visit Mexico.
Beautiful Scenery
You should also know that Mexico is full of beautiful scenery. When traveling here, you will see landscapes unlike anything you've ever seen before. You'll definitely want to bring a camera along so you can share the beauty with your friends and family members back home. If you really want to see the country's most beautiful sights, you should consider taking a tour from Las Coloradas or another similar company.
Escaping Everything
There are many people who want to escape society and leave everything behind. There is a good chance that you're no different. Wouldn't you like to be able to leave all of your responsibilities at home and immerse yourself in Mother Nature? If so, you'll definitely love Mexico. The country has plenty of great spots to hideaway. Amansala and La Casa Que Canta are well worth checking out.
Once In A Lifetime
Finally, you should realize that Mexico is unlike any other country in the world. Visiting will really be a once in a lifetime experience. If you've never been to Mexico, you will definitely want to visit the country at least once. It will completely change your outlook on the world. What are you waiting for? You should definitely pack your bags and head to Mexico sooner rather than later.
We are happy to present this collaborative post to offer valuable information to our readers.