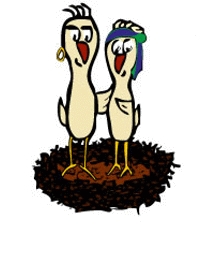 We have two daughters living on Manhattan, right in the path of Frankenstorm.
After years of living in the Caribbean we have some valuable tips to give them.
Though being over-prepared may make them feel stupid, it can also save their lives.
Please share these with your urban loved ones in the path of the Hurricane Sandy.
1. Fill up your bathtub with water. Water supplies get contaminated with flooding. You will want to bathe and cook. If you don't have a bathtub, buckets, pots & pans work as well.
2. Buy food. Canned food, canned food, canned food. And get an old fashioned crank can opener!
3. It's gross, but your toilet will only flush once. Another reason for the hoarded water, you can transfer water from the bathtub to the toilet tank for additional flushes.
4. Get a battery powered flashlight. The electricity could be out. Be prepared for a week of living Amishly.
5. Get a battery powered radio. In the event of a power outage, it's your link to the world.
6. Get lots of extra batteries.
7. Buy candles. And PLEASE make sure you have something to light them with! Always keep an eye on them, and blow them out when sleeping/leaving the room.
8. Charge your cell phone and laptop before the storm. After the storm use them only as needed. Get your news from the radio and save your power. Texts use less battery than calls.
9. Keep a cash stash in case of extended power outage. ATMs won't work and credit card machines may not transfer data. Keep your wallet, along with passports and other valuables, in baggies or something waterproof… just in case.
10. Have plenty of bottled water, juices and drinks that don't need refrigeration on hand.
11. Tweeting out "Buying a bottle of vodka to ride out the storm" may upset your mother.
12. If Mayor Bloomberg says get out of town… GET OUT OF TOWN! Trust him, he knows what he's doing.
David & Veronica, GypsyNester.com
Your Turn: Do you have more tips for our girls? Please leave a comment and we'll pass them along.