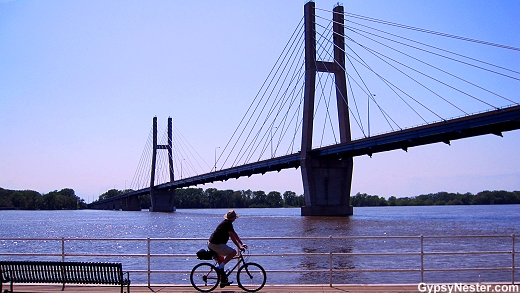 Spring will be here before you know it, which means not only nicer weather but fun things to do. One of the activities you might want to do, especially around the time of the spring break, is going on a fun road trip. Of course, there are several things you have to know ahead of time in order to have the best possible time and to ensure that your road trip is smooth. Here are a few things to know before you take your trip.
Know Where You're Going
Obviously, one of the first things to know before taking a road trip is where you're going. You may have a destination in mind for your trip, but if you don't know how to get there, you will probably spend too much time aimlessly driving in unfamiliar areas. Make sure to study a map for at least a week before you set out on the road and know ahead of time details like the laws and weather conditions common to the area. Knowing what to expect before you get on the road can only help you. You may also want to know what places you might hit prior to getting to your ultimate destination if you want or need to make a stop.
Be Prepared for the Unexpected
Unfortunately, there are always unexpected situations that can arise at any time. While you are on a road trip, you could run into car trouble that is extensive enough to require towing or worse-off, unexpected mechanical repairs. If you rely on your car for transportation to and from work, you may not have the luxury of postponing the critical auto repair, resulting in large repair costs. If you don't have the savings to cover such a situation, there are lenders who specialize in providing money loans online to cover unexpected emergency expenses. You simply never know when you might need the extra monetary hand.
Create a Budget and Add to Your Savings
Before your road trip, you should go through your finances and ensure that you add money to your savings as a security blanket. You will also want to create a budget for your spending while on your trip. This can help you to keep your spending to a limit and not splurging on things that are unnecessary. Know approximately how much money you will have to spend on things like food, gas and lodgings and put a little extra in for fun and gifts.
You should always be as frugal as possible while spending money on your road trip. Unexpected situations frequently arise, but when you stick with your budget, you can help to mitigate the issue.
Pay Your Bills
Prior to going on a road trip, you should always make sure that all of your monthly bills that are due are paid in full beforehand. This will help to ease your mind as you will not have to worry about those financial responsibilities while you are away on your trip. You will be able to relax and enjoy yourself instead, which is always a plus.
Take Food and Water With You
Although you will certainly buy meals and drinks during the course of your trip, it's important to pack food and water to take with you. You may find that you are miles away from a rest stop at times while you're traveling and get hungry or thirsty. In addition, bringing some food and water on the trip can help you to save a bit of extra money.
It's important to remember all of these things before hitting the road for your exciting, adventurous trip. Remember, if you do run into a financial emergency, you can always check for money loans online right from your smartphone.
We are happy to present this collaborative post to offer valuable information to our readers.