Follow all of our adventure with us on Twitter, Facebook, and Instagram.
Our friends at Backroads Travel will once again be hosting us, this time for a phenomenal journey through Normandy along the Seine River.
And since it's summer travel time, we will be combining two of our favorite activities, biking and boating.
We most assuredly will NOT be doing any racing (or doping for that matter) but by day we will pedal pathways that lead to many of France's most famous historic sites, as well as the homes and inspirations for many of her renowned artists.
At night we will board our AmaWaterways ship, which will serve as our luxurious home away from home for the week, to be transported to the next incredible destination.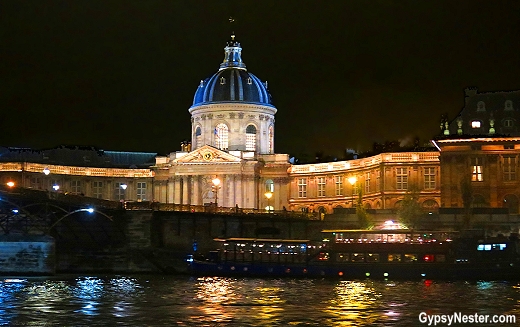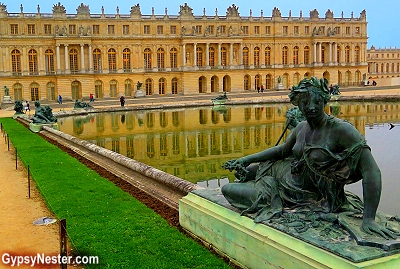 Highlights of our two-wheeled touring will begin with a ride from Paris to the Palace of Versailles, where we will once again fall head over heels for Louis the Fourteenth's fabulous château.
In the following days we will ride deep into the history of the region with stops at numerous Norman villages, such as Les Andelys, home to Château Gaillard, the ruined medieval castle of Richard the Lionheart, and Rouenx, the historic capital of Normandy.
The stop at Rouen will certainly be unforgetable, as our tour will take us past a soaring Gothic cathedral and immense clock tower, then on to The Old Market Square where Joan of Arc was tried for heresy and burned at the stake.
The historic highpoints of the trip are capped off with a stop at the site of the D-Day landing, Omaha Beach. It is hard to imagine a more important World War II site and emotions cannot help but be running high at this poignant remembrance.
To fulfil our artsy side, we will also stop in the towns of Giverny, best known as the location of Claude Monet's garden and home, to see his Water Lilies come to life and Auvers‐sur‐Oise, where van Gogh and Cézanne once lived.
Of course, no visit to France is complete without food, and there shall be ample supplies. Normandy is best known for dairy products and apples, so we will visit a local farm and taste delicious ice cream made by the Norman cows.
Wait, these cows aren't that talented are they? Perhaps we should say produced with their milk.
We will also pedal through quintessentially Norman scenery, reveling in the scenes of thatched roof farmhouses sprinkled among the orchards that provide our bountiful snacks.
As for when we are dining aboard the ship, the chef always endeavors to capture the essence of the area while creating locally inspired specialties.
All in all we expect a fantastic French encounter, just as much as our Backroads Bike tour in Cuba.
While we will be too busy having a blast to report every twist and turn of the journey in real time, though we will certainly be updating as often as possible across all of our social media channels, so be sure to follow all of the adventure along with us on Twitter, Facebook, and Instagram.
Then check back here for in-depth coverage after the trip.
Viva la France!
David & Veronica, GypsyNester.com
A big thank you to Backroads Travel  for providing this adventure, as always, all opinions are our own.