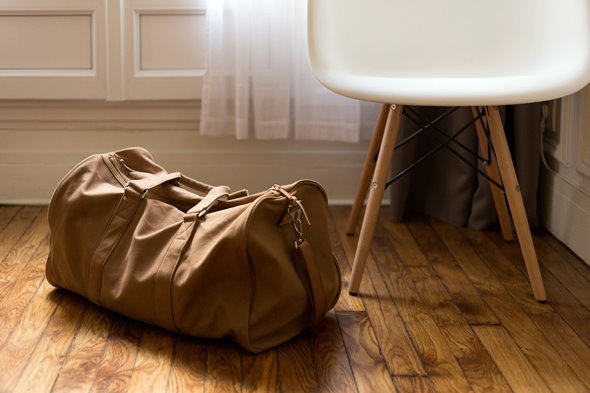 If you're going on a short vacation or you just don't want to be burdened with lots of luggage, packing light is a great idea. By packing light, you won't be taking anything you don't need and it'll be easier for you to find all of your stuff, reducing any panic in the mornings as you search for your toiletries or clean socks. But how can you pack light if you're used to packing everything you could possibly need? Here are some travel essentials you need to bring to help you pack lighter.
Sunglasses case
Bringing a sturdy, compact case for your sunglasses will help you store them safely without taking up too much space. Sunglasses are absolutely essential for travel, especially if you're traveling during the summer, so they're not something you can leave out while packing light. Luckily, it's easy to find compact cases for your sunglasses, no matter the brand.
With certain brands, you'll get a sunglasses case free with your purchase. So, for example, if you need to get prescription Ray-Ban glasses, you'll get a high-quality case to protect them.
Mini toiletries
Trying to fit full-size shampoo and conditioner bottles into your suitcase is just going to waste space and make your luggage heavier than it needs to be. Even if you're going away for a couple of weeks, it's very unlikely that you'll need a large bottle for any of your toiletries, so it makes sense to buy mini sizes instead. You can find mini toiletries from most major brands, so you'll still be able to find everything you need (but in a better size for travel).
Travel bottles
Reusable travel bottles could be a better option if you don't want to go out and buy mini toiletries. By buying these reusable bottles, all you'll need to do is decant your liquids into these smaller containers to save space in your suitcase. Then, you can label each bottle so you don't mix anything up. Since these bottles are usually the right size for plane travel, you also won't need to worry about bringing the wrong amount of liquids to the airport and having to get rid of some.
Collapsible water bottle
Taking a water bottle with you when traveling is always a good idea, especially if you're going somewhere hot. However, water bottles can be bulky and hard to store.
Luckily, you can buy a collapsible water bottle that won't take up so much space, helping you pack lighter. These collapsible water bottles are often sturdy and leakproof, which means you won't have to worry about getting water all over your bags.
Packing cubes
Packing cubes are a fantastic storage solution if you're hoping to pack light. These cubes compress your clothes, which makes them take up less space, and they also help you organize your clothes by making it easy to separate them into different categories (e.g., different cubes for underwear, t-shirts, and shorts). Try to use as few packing cubes as possible if you really want to pack light for your next trip.
Packing light can seem difficult if you've never tried it before, but by focusing on the essentials and using clever storage solutions, you can pack lighter and therefore reduce the stress of traveling.