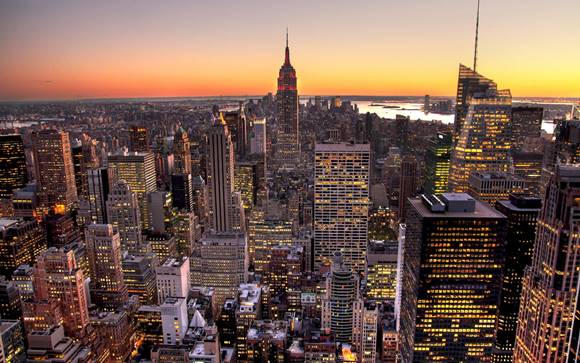 Moving from anywhere to New York is a big, life-changing decision that can be very stressful for the individual. Having to say goodbye to your former home and step into a new one is a very emotional and anxious process. One thing you shouldn't worry about is how your items will get moved from one place and get delivered to your new destination. Luckily there are movers you can hire for the heavy lifting and all the other necessities so you wouldn't have to move a finger. In a short period, you'll be enjoying the comfort of your new home alongside with all of your securely delivered belongings.
Here are recommendations for some of the most efficient moving companies in NYC:
Get There Moving
If you're looking for a company of dedicated people whose specialty lies in moving services, then Get There Moving is the right company for you. It doesn't matter if you're changing neighborhoods, states or even countries. Their number one priority is to move your belongings as quickly as possible in the most efficient way. They offer customers the advantage of packing and unpacking all of their boxes and safely deliver them to the desired location. Long distances are not something they can't handle.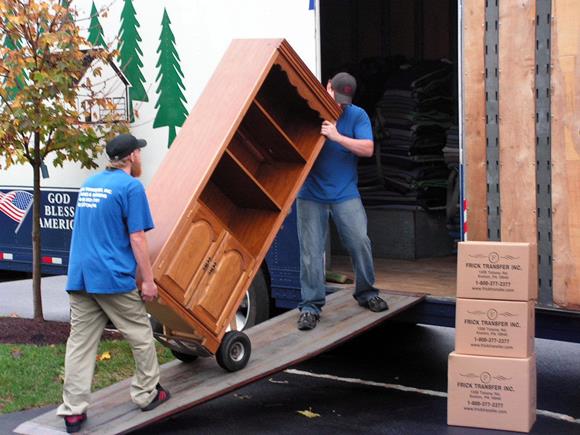 They can safely store any objects for you no matter the number or size. Their facilities propose both brief accessibility and permanent warehouse storage. Their movers can be accounted for being both professional and reliable at the same time. You can always count on them. When you decide to contact them, you will discuss the matter live with an agent who is competent in providing the best service for moving customers in the same area.
Hoping to move or store your esteemed art? The work of art in your home, office, or exhibition is valuable. It is something that requires cautious, careful handling. Regardless of whether you need packing and delivery services for just one painting from your private collection or for a whole exhibition of confined works, Get There Moving is capable of satisfying any desire you propose. They do the moving by using white gloves so that the risk of damaging the frame or the painting itself is eliminated. All of the pieces are crated and packed so that they can be safely delivered to your destination. Pay attention to these tips when moving art pieces: https://www.thespruce.com/moving-and-packing-artwork-2436483
Their facilities are climate-controlled and secured to serve any of the customers who wish to have extra storage space for their furniture and other household items. The company offers warehouse spaces in the NYC area, as well as employs different independent security companies to secure the safety of your private property.
Not only do they serve the local New York area, but they frequently make cross-country moves.
NY Minute Movers
Another great choice of a moving company is this one above-mentioned. They are a Veteran owned company that serves the entire East Coast. With 15 years of experience behind them, there's nothing that they haven't encountered. The company's mission lies in providing their customers with reliable and safe handling of their belongings. In addition to, they organize an efficient delivery to the customer's desired destination.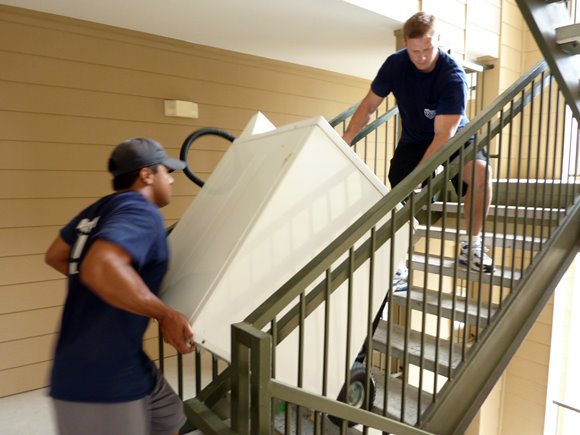 Some of the perks they provide are wrapping and boxing your personal property so that you wouldn't waste any time doing it. They will organize all of your belongings in packets and store them carefully in their vans.  It's doesn't matter if they need to drive long distance because the job will be done in the easiest way possible. Not only that, but they offer a vast collection of packing materials and free delivery for orders over 100 dollars.
Final Tips
By now you should have decided how to handle your moving. The last thing that you need to do is to relax. New York City provides the best fun in the entire world. You can go to different restaurants and try out every food culture. Maybe clubs or coffee shops are more your style. Finding one will also be relatively easy wherever you decide to move. All in all, you will never run out of things to do in NYC.
Click here if you want to find out unusually fun things to do in New York.
We are happy to present this collaborative post to offer valuable information to our readers.