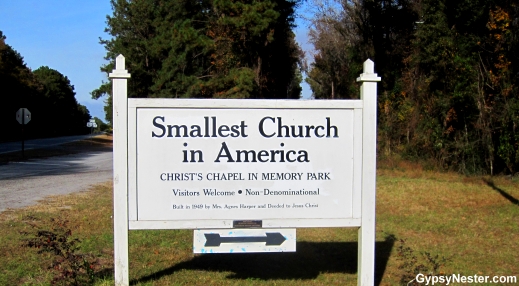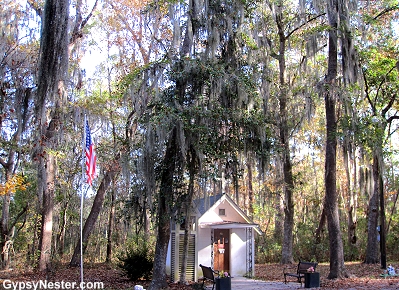 In Eulonia, Georgia is the self proclaimed Smallest Church in America.
Under Spanish moss-draped live oaks, the church was built in 1949 by Agnes Harper as Christ Chapel, a sanctuary for travelers.
At only ten feet by fifteen feet it is one tiny house of worship.
Click here to see more about Coastal Georgia and the area around the church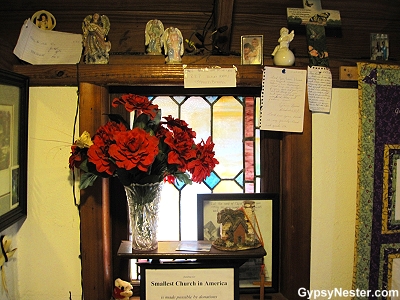 Mrs. Harper was a rural grocer who didn't have much money and folks said that she shouldn't build a church that wouldn't do justice to God.
She felt it was the thought that mattered and built anyway.
The deed was made out to Jesus Christ.
The little chapel sports stained glass windows imported from England, holds up to thirteen people and is always open for visitors.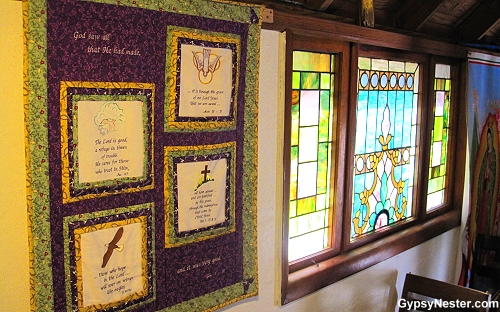 But a little investigation revealed that several other churches have laid claim to being the smallest.
Let the debate rage on.
David & Veronica, GypsyNester.com
Click here to see more about Coastal Georgia and the area around the church