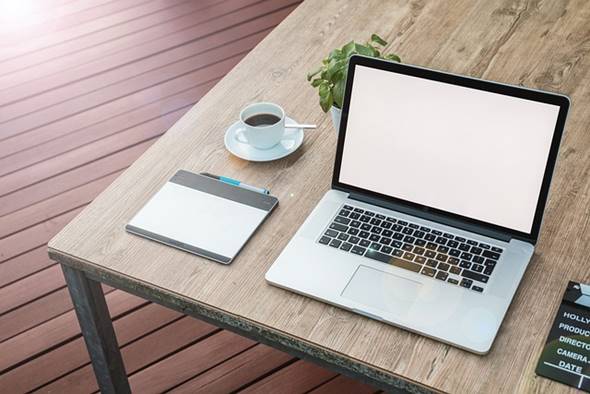 Freelancing is an excellent way to make money, either on the side or even as a full-time income. It offers a lot of freedom and flexibility that you don't always get by working a normal corporate job. The only downside is that it can take a while to build it up as a business. It isn't always easy to get clients in the beginning.
That isn't to say it's impossible. It takes a few tips to follow to be able to get clients right away and get to the point where it is self-sustaining. In this article, we will go over several helpful tips to get you your initial clients as a freelancer.
1 – Build a portfolio
t way to show them is to create a portfolio that highlights your past work all in one place that is easy to see.
Create a website with a website builder since you don't need to spend money on a web designer. They are easy to make these days and the simpler the layout the better. The idea is to show off your skills as a freelancer and not the skills of a web designer.
Create a good "About" page with a picture of you using an app to remove background. The text should be less about you and more about what you can do for the client, however. They want to know what they are going to get and are more interested in how you can solve their problem.
Then, have a page with all of your past work organized in categories so they are all in one area.
2 – Network
Even in this digital age word of mouth advertising is the best. People tend to listen to the people they trust with recommendations. If they tell somebody that got good service from you then the person they tell will likely give you a shot.
This is why it's so important to have a network friends but with a plus. These people could be old university professors, ex-colleagues, or even people you've met recently.
It's important to attend things like conferences, meetups, and even things like a Rotary club event.
3 – Use social media
Social media is a great way to generate interest from people around the topic you are working on. make sure to join Facebook or Telegram groups and post helpful comments and start conversations there before you promote yourself. If you are seen as a contributor and somebody that is helpful then you will get work almost by accident.
On your own social media profiles, use them to post content that is engaging and shareable and show your authority on the subject. Focus on the platform where your target audience is mainly spending their time online.
We are happy to present this collaborative post to offer valuable information to our readers.