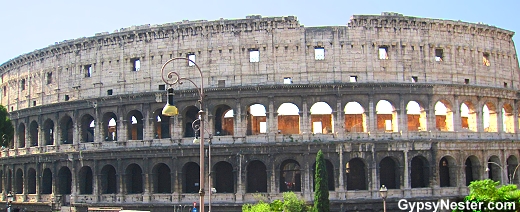 The two most common questions we are asked, both online and in person, are "What is your favorite place that you have visited?" and "How do you afford to travel?"
Believe it or not, the second of those is easier to answer. When we started out on our empty nest exploits ten years ago, we made a point of being frugal on our adventures. We may have even taken it to the extreme considering we bought a beat up old motorhome on eBay for $3000.
We spent many a night parked at truck stops or Walmarts, and before long discovered that our newfound nomadic lifestyle was actually cheaper than having a home.
Add that to the savings of no longer having the expense of three kids to support and the equation for continuing to travel wasn't too difficult to work out.
As we moved beyond the RV, and our journeys spread farther and wider, we learned a few more tricks for continuing to keep the costs down. Traveling in the off season makes a huge difference, as does being flexible on dates, but one of the best was discovering the AARP Travel Center powered by Expedia.
We already used AARP for discounts on all sorts of things, and certainly were familiar with Expedia as one of our go-to travel booking sites, so the combination of the two made perfect sense to us.
Each is an expert in their field, and their partnership perfected serving the wanderlust yearnings for those of us who have reached a point in our lives where we have a little more time on our hands and a bit more money in our pockets after raising children.
It didn't take long for us to find that our confidence in these two iconic institutions was well founded, because they almost always had the best deals on flights, hotels, and rental cars on any of the search sites we regularly checked.
So that brings us back to that first question about our favorite place, and it is surprisingly difficult to answer simply because there are so many. It's almost like we should make a list. Yes, that's it, a list.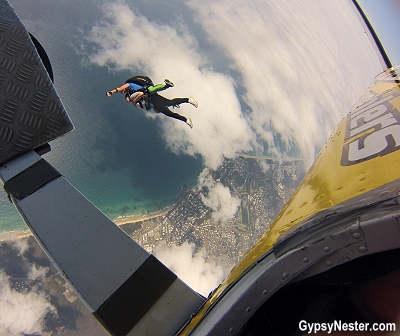 Let's say these might be things people want to do or places they want to see before… you know, kicking the bucket.
Hey, we could call it a Bucket List! Gee, wonder if anybody ever thought of that before?
But seriously, we have had the good fortune to visit several once in a lifetime locations, some of which might not typically be thought of as the "bucket" worthy, but after seeing them we think they should be. So we're always happy to pass along our insights to fellow travelers.
At or near the top of our list would be the Galapagos Islands. The equatorial Pacific archipelago may not be the best known or most popular destination, and admittedly it was not somewhere that was on our radar before we went. However, for wildlife close encounters and extraordinary ecosystems it is unbeatable.
The animals, all of them, whether on land, or in the sea, or in the air, have no fear of humans whatsoever. They are so unconcerned that it is actually a rule that visitors must move away to keep six feet between themselves and the critters.
Each island is also has a unique environment formed by a volcanic hotspot that remains active. Each day brought new surroundings from tropical jungle mountains, to desserts touching the sea, to barren land of lava and cinder cones, to black magma moonscapes so new that plants have yet to grow.
Another unheralded, yet unmistakably list worthy, locale would be Newfoundland.
Even though it is another remote island, it could hardly be more different than the Galapagos. Everything about Newfoundland says North Atlantic, from misty fjords, to rushing mountain streams, to icebergs galore, and even a thousand year old Viking settlement.
The resident Newfies may call it The Rock, but to us it stands out as one of the most interesting places we have ever been, and without a doubt home to the nicest folks we've ever encountered.
One more would be Machu Picchu. We must admit that this mysterious Lost City of the Incas was on our list before we set off on our Gypsynester escapades, and it lived up to all of our expectations. Not being the spry youngsters we once were, we decided to forgo the four day hike to the site and took the train to the town of Aguas Calientes at the base of the mountain.
From there it's just an exceptionally harrowing bus ride to the top. We quickly learned it is best not to look out the window at the road (or lack thereof), but the heebie-jeebies of the journey were soon forgotten while exploring one of the Seven Wonders of the World.
Our first day was spent with a wonderful guide who explained as much as can be explained about this mystifying feat of engineering and construction, but we highly recommend spending at least two days in order to go up alone early one morning and watch the sunrise onto the ruins.
Recalling these three somewhat eclectic excursions reminds us that should  also include some classics such as walking on the Great Wall of China, riding mules down the Grand Canyon, gazing over Niagara Falls, climbing Kilimanjaro (sort of), Sky diving onto a beach in Australia, or exploring the world's preeminent cities like London, Paris, Rome, Toronto, New York, or Hong Kong. All of these and many more belong on any must-see agenda.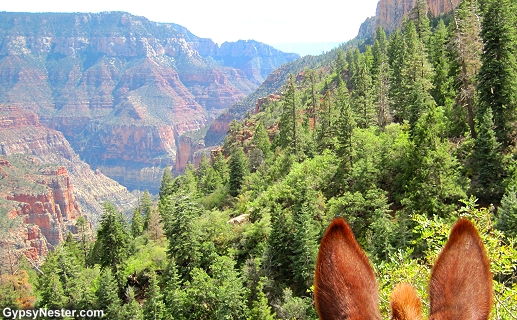 Of course every bucket list is as different as the individual who dreams of checking off the items, but one thing's for certain, a little help making those dreams become a reality is never a bad thing.
David & Veronica, GypsyNester.com
You can learn more about the AARP Travel Center powered by Expedia here: https://www.expedia-aarp.com, with additional blog content here: https://www.expedia-aarp.com/blog
This article is written in partnership with Expedia-aarp.com, as always all opinions are our own.