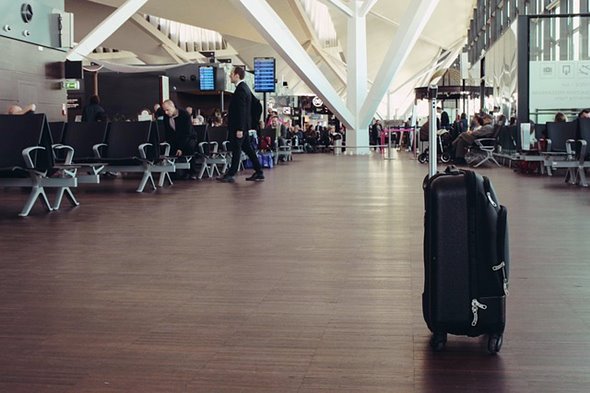 Packing your suitcase for a business trip may seem to be one of the confusing tasks you have come across. That's because you will prefer to carry less but wear solid and elegant outfits. You need to carry suitable clothing for various events and meetings that you will attend.
So, here is a list of a few rules that will help you pack your luggage on tour in the best possible way for your upcoming business trips.
1. Choose the Right Bag
Carrying light or packing less means putting on a hand luggage.
But, if you are very choosy about this, then an upright luggage can be a better option for you.
Be careful about the size and style of the bag as you need to know about the correct packing approach. You should pay attention to the appearance of the bag too. As, you are out for a business trip, your business bag should look simple yet elegant and it will be far better if you go for a darker tone rather than unnecessary bright colors.
2. Get the Right Items
After you are ready with your bag, now it is the turn to get the right items inside your bag. Remember that your bag has to be packed light.
You may need to wear an outfit more than once but that's not an issue at all. Whatever you wear, it needs to be versatile and elegant. If you are out for a weekend, carry a jacket (simple and dark color), a pair of pants, a couple of formal shirts along with a casual shirt, a pair of shoes and the accessories (like tie, tie clips, glass, socks, belts, etc.) according to your daily requirements. Don't forget the other business essentials.
3. Pack Efficiently
Pack your bag in such a way that you can insert as many items as possible without damaging the bag. This will help to keep your bag lightweight.
4. Extra Tips to Pack Efficiently
You may get confused about how to pack efficiently, especially if this is your first business trip. Don't worry. You can follow the following tips to make extra space inside your bag.
Put the shoes in a separate plastic bag to keep the dirt away from your clothing.
Fold the shirts and pants very loosely in a narrow and vertical manner to save the space.
Get all the accessories in an accessory box (select according to requirements).
5. Wear the Heavy Outfit
Wear the jacket or blazer on the day you are travelling (while going and returning) as this will help to save a lot of space inside the bag. You can slip a number of items in the bag in place of this one bulky item.
6. Gifts Can Be Appreciated
It is better if you take some small gifts for your clients. This courtesy shows your willingness towards building a long term, healthy relationship with your clients.
7. Take Care of Luxury Items
Pack all your important and costly items properly within the bag and take extra care of those items. It is better to take them in a separate carry-on which you need not get checked and can keep with you.
These are some of the smart tips to pack your business bag in a well-organized way. If you can keep these points in your mind while packing the luggage or bag, then you can obviously pack it in the most efficient way. Also, these tips will help to keep the bag as light as possible and will be less bothering for you to carry it.
We are happy to present this collaborative post to offer valuable information to our readers.