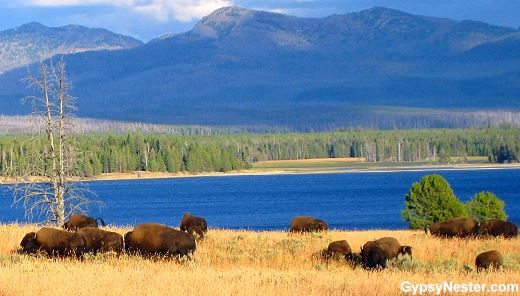 Even though I haven't lived there in nearly forty years, the Rocky Mountains still feel like home. When John Denver was singing back in the seventies, for me it wasn't about some mythical and groovy Shangri La, it was about my life.
But that life took its twists and turns that took me away. Now I don't get back as often as I'd like, but when I do get the chance to venture back up in the mountains I don't want to stay in some sterile hotel room, I want to feel like I'm at home. That's where tripz.com can come in.
By bridging the gap between travelers and owners of available rental properties Tripz can offer a truly personal experience, as opposed to just another vacation. On top of that, eliminating booking fees to travelers and commissions from owners assures that the price is right.
That way, when I visit Colorado I can stay in a classic Log Cabin tucked away in the mountains of Cripple Creek instead of a motel just off the highway. There's no better way to enjoy the excitement of the gold rush that lives on in that historic gambling and mining town.
Taking advantage of the comforts of a home allows a level of engagement with the local lifestyle that is simply not possible in a typical room. Whiling away an alpine evening on the deck, or waking up and walking into the midst of a mountain morning are close encounters of the best kind.
The West is packed with these sorts of exhilarating opportunities, and a quick look through Tripz reveals an amazing array of basecamps for some unforgettable Rocky Mountain explorations.
In Wyoming, a mountain retreat near Jackson Hole is perfectly positioned for visiting two of America's most spectacular National Parks, Grand Teton and Yellowstone. In fact, there is hardly a need to visit Grand Teton since the house already sits in the shadow of the peak.
If somehow that's not enough scenery to blow our minds America's first National Park, with its astounding geothermal features and breathtaking waterfalls, is only an hour away and sure to do the job.
Many of the nation's most incredible destinations are within a stone's throw of homes we found. In Utah, Bryce Canyon and Zion National Park await, and from there it is an easy drive to the North Rim of the Grand Canyon.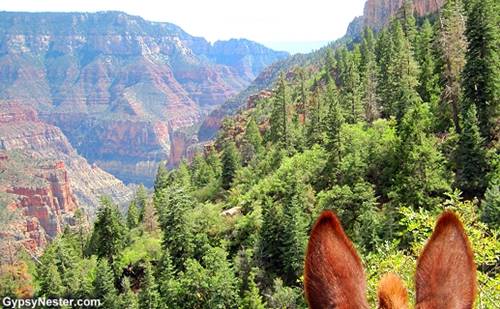 Much less crowded than the South Rim, the north side offers sensational views for hundreds of miles beyond the canyon and is the starting point for the mule trains that carry daring sightseers down to the bottom.
Across the gorge, and for a slightly more cosmopolitan adventure, we found a lovely location to spend a few days soaking up Sadona, Arizona.
Nestled in among the vibrant rock formations, Sadona has become one of the country's premier art communities with dozens of galleries featuring southwestern and native art, along with pottery and turquoise jewelry.
Of course the homes-away-from-home on Tripz are not confined to the wide open spaces of the Rocky Mountain West. There are over 60,000 rental properties to choose from worldwide, always offering the live-like-a-local lifestyle that makes a vacation more of a life experience than just another trip.
We also love the idea of providing direct and open communication between guests and property owners, because no one likes surprises when they travel. The home owners can answer any questions before the booking, and then offer the very best insider tips and suggestions for the stay.
That way we will never miss a great local eatery, out of the way hide away, little known fishing hole, or perfect spot to savor the sunshine on my shoulder.
Now that makes me happy.
David, GypsyNester.com
We are happy to feature this collaborative post to offer valuable information to our readers.