Australia offers a vast area for explorers of every age, both tourists and locals alike. South Australia is home to an expansive wilderness, and if you ever find yourself in Adelaide preparing for an adventure, it is best to travel around in a ute or a van.
Complete Ute and Van Hire can help anyone who's in need of a way to get from here to there—whether exploring the South Australia coastline with family or completing a construction job.
When it comes to finding a reliable ute or van, there are many options to choose from, and you can easily get lost with the amount of information you will find. Here are a few tips to help you narrow down your choices so you can pick the best rental company.
Accessibility
A service company that can easily be reached should be on top of your list. Accessibility involves:
• Physical Location
•Communication Channels
• After Hours Support
Physical Location
An actual office that people can visit is one factor to consider when choosing a ute and van hire service, especially one that is close to the airport or job site. It is also a plus if the company is owned and operated by a local. owned and operated by a local. It doesn't matter what type of vehicle you're after. It might be a brand new model or a used VW transporter, for instance. Physical locations and direct contact are key to successful negotiations. Local owners have the advantage of:
• Area knowledge.
• Familiarity and strict adherence to state rules and business laws.
• Contacts with other businesses that you may need.
Communication Channels
It is great to be able to personally speak with a representative as verbal and non-verbal conversations can be better held. This is another advantage of a company with a physical office. Aside from these, other forms of communication are:
• Phone
• Email
• Chat
• Informative and update company website
It is essential that the company's business hours are indicated on their website. This sets the expectations of potential customers as to when it is best to contact them. Emails can also be used to set appointments or discuss details for customers who may be in a different time zone.
After Hours Support
A service company that provides support to their customers beyond operating hours should be a top choice. Imagine the frustration that you will get if you encounter road trouble and decide to call the company for assistance—only to be answered by a voice prompt that says to call during office hours.
A company may not necessarily be the one to provide support after hours. They can have partners that can track your whereabouts, and the nearest one can provide immediate assistance should the need arise. This is another way that a company shows how they value their customers, ensuring that these people get the best and complete service experience throughout the entire contract duration.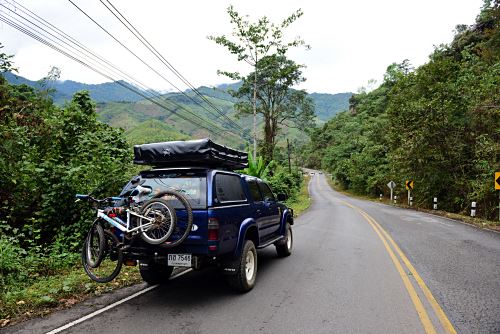 Dependability
A dependable company is evidenced by the feedback that they receive from customers. Do away with rental companies that have low feedback ratings, as this is a clear warning that you may not get a great experience from them.
A quick online search should provide you with customer reviews for the service company you are considering. Travel apps can also show you rental services within your vicinity, along with experience ratings from past clients.
Since you would be renting a van or a ute, it is also best to check how the vehicles are maintained. A dirty and worn-down looking car is potential trouble, so stay away from it. The rental fee may be enticing but don't fall for it. You may just be one pothole away from an accident, or have car failures so often that it ruins your entire trip.
Expert Advice
A ute and van rental company that has done well for many years and continues to thrive is another business that should be among your top considerations. It is almost guaranteed that such company will have seasoned representatives that are all capable of providing clear and complete information so that you can make an informed decision.
Most, if not all, of these professionals, are also capable of giving you travel advice:
• Where to go
• What to bring
• The best route
• What to check on your vehicle during stopovers
If you fancy feeding a crocodile, Australia is the place to be and these representatives will surely know the way. These are just a few types of the plethora of info you can get from them. At the end of the day, it's your well-being and satisfaction that they are after—so find a rental company who's able to answer any and all questions that you may have.
Value for Money
Perhaps the number one factor for choosing a rental company is cost. A business that is completely transparent with all its fees is a no-brainer. Some of the things that you should ask and clarify are:
• Rental rate
• Service fees
• Vehicle maintenance fees
• Security deposit
• Fuel arrangement
• Vehicle return
A clear understanding of the above items should help you decide how much value for money you would be receiving. As added advice, go for overall affordability rather than simply cheap rates if you are traveling on a budget.
Parting Tip
Remember that the Australian wilderness will have long stretches and off roads, so choose carefully as to whether a ute or a van will suit your needs. If you do pick a ute, inform the company of your route and destination so that they can prepare additional tools or equipment for your journey.
We hope that the tips presented here will assist you in finding that perfect ute and van rental company. Have an unforgettable trip and always stay safe.
We are happy to present this collaborative post to offer valuable information to our readers.