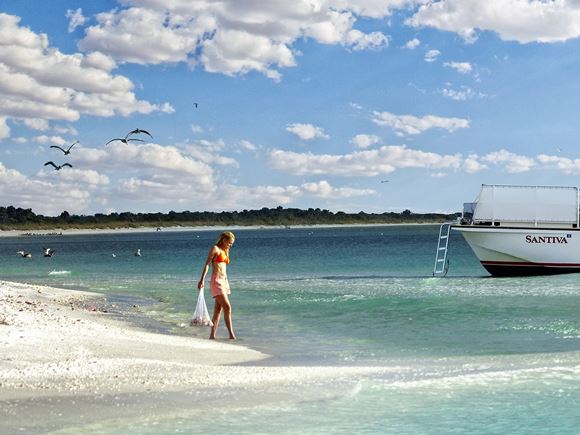 Have you always wanted to lie on a Caribbean beach? Maybe the ski slopes of Aspen are more your style, or perhaps you've always wanted to spend a week in Paris or Tokyo. It can be easy to keep that one dream trip dangling as a someday, but too often, that's all people ever do. You don't have to be one of them. Even if you've never planned anything more complicated than a weekend at your family's cabin by the lake, you can plan that trip you've always envisioned by following the steps below.
Consider Your Options
First, what kind of a trip do you want to take? For example, if the Caribbean beach is your dream, do you want to stay at an all-inclusive resort? Do you want to go with someone, or on our your own? Do you want to sign up for a tour? What kind of accommodations do you hope to have? Will you spend most of your time in museums and eating at fancy restaurants, or are you more into nightclubs and street food? Be realistic about what you will enjoy, but don't be afraid to push yourself out of your comfort zone either.
Start Saving
Knowing what kind of a trip you want to take will give you a ballpark idea of how much money you'll need. This is all you really need to start saving. If you've never tried to make or stick to a budget before, this is a good time to start. The trip will be a great reward for your diligence. Tracking your spending using an app can tell you where your money is going and help you figure out where to cut back. There are many different ways to lower your monthly expenses. For example, if you have student loans, you could refinance them with a private lender and pay less each month, using the difference to help you pay for the trip of your dreams. You could also go out less, shop less, cook at home more and find other little ways to put aside cash for your trip.
Do the Research
If you love spontaneity, you might shy away from this step, but rest assured that research and planning won't take away your opportunity to be impulsive. In fact, it could make it easier to travel on the fly since you'll be aware of things like what kind of prices you can expect, when public transportation is running and whether there are safety precautions you should be aware of. There's a wealth of information available online, from forums and social media groups to travel blogs and more.
Keep in mind that information is only as good as the person providing it, so you shouldn't necessarily rely on the advice of a random person on an online forum. However, there are people who became travel bloggers who have staked their reputation on their reliability. Guidebooks can still be a good source of information as well, but since they can't be as timely as the internet, be sure to double check any of the information you find in them that you're relying on.
We are happy to present this collaborative post to offer valuable information to our readers.