San Francisco is one of the top West Coast destinations with over 25 million people visiting each year. If you only have a limited amount of time to see the Golden city, there are a lot of things to know to make the most of your trip. With prices on the rise, more people are shortening their trips to San Francisco to keep within their budget.
Before you head off on your next trip, read through these tips for mastering your single day trip to San Francisco. You want to see the best sights without wasting time between attractions. This city is a bit challenging to get around, so you might want to consider alternative forms of transportation. Let's start exploring!  Embarking on a road trip from LA to San Francisco can be fun here are the stops to look forward to!
Consider a Tour
First, because San Francisco is so spread out, it might be worth doing a tour. This gives you the ability to cover more ground without wasting a lot of time. One great way to see the city is by bike. San Francisco is known for its mild weather all year long, so you can't go wrong with exploring by bike.
There are a lot of bikeable places in San Francisco. Consider bike tours of the Golden Gate Bridge or around the hills of San Francisco by electric bike. You can go with a guide or a self-guided tour, depending on your needs. Visit blazingsaddles.com for more information on the best bike tours. You can even book a combo tour with Alcatraz, bike rental, and a bus tour. It really will let you see it all.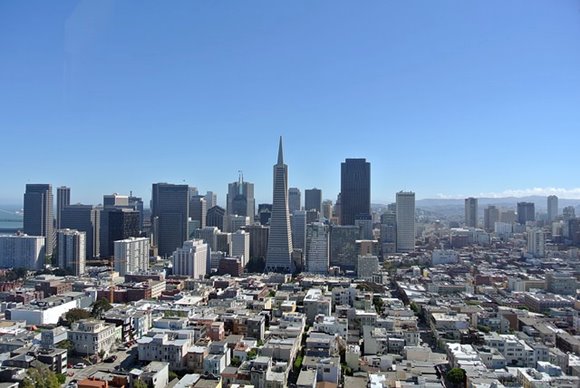 Use the Cable Cars
If you want to explore most of the city by foot, you definitely can. Driving will quickly burn up your patience since there's a lot of traffic and it can take forever to find a parking space. Instead, use the cable cars. These are famous icons of the city, so consider it part of the authentic experience.
Learn about the different cable car routes before you leave so you can make the most of your trips through the city. You can pay every time you board, but this will add up quickly. Instead, look into buying a Muni Passport to save money.
Recommended Itinerary
While it's recommended you choose some form of a tour at least for half the day, here is a recommended list of things to do in an order that makes sense by location. It's all about optimizing the time you have and seeing the best of the city. You'll need to make peace with the fact that it's impossible to see everything. That being said, you can still take in the experience of the city no matter what you prioritize seeing.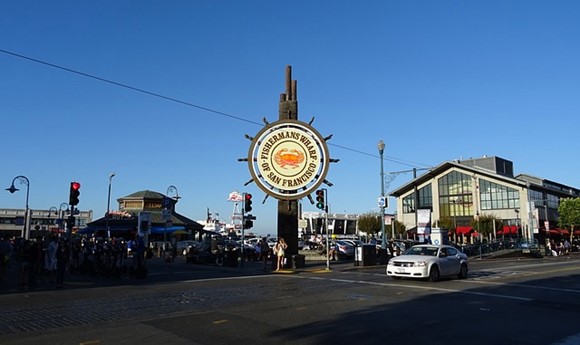 Start Your Day
You should start your day with a ride along the Golden Gate Bridge. This is best in the morning, but try to avoid rush hour if possible. The morning is also when you should ride down Lombard Street, also known as the "crookedest" street. It's best to see in the morning.
Union Square
Next, head to Union Square. The is the tourist center of the city and it's where you'll find a lot of the San Francisco classics, including great shopping and dining. You can park directly beneath Union Square or in the city garage at Fifth and Mission Streets. From Union Square, you can grab a cable car from Powell and Market Streets.
Chinatown and the Bay
You can't go to San Francisco without seeing Chinatown and the San Francisco Bay. Take a cable car from the Union Square district to California Street. You can then walk a few blocks towards the Bay, and you'll quickly be in Chinatown. This is a great place to explore and take photos.
Walk through Chinatown towards North Beach. Here is where you can enjoy some of San Francisco's coffee culture and boutique shops. Follow Stockton to Pier 39. You can also take the trolley from Market Street. Once you're in Pier 39, follow the waterfront to Fisherman's Wharf. When you're done exploring, grab another trolley back to Union Square.
Enjoy San Francisco
San Francisco is a gorgeous city to explore. No matter how much time you have, make the most of your day with the tips above. There's so much to see, do, and eat in this seaside city. If you want to learn while you explore, don't skip out on doing a tour of the city whether it's by bike or by bus. Now you're ready to enjoy San Francisco!
We are happy to present this collaborative post to offer valuable information to our readers.