Lido di Jesolo is a vibrant and exciting part of Italy. Home to the wonderful Hotel Orient & Pacific, some beautiful beaches and glorious weather there's a lot on offer here. But what are the best things to do in the area? Read on for more information:
Visit Aqualandia
You simply cannot visit Lido di Jesolo without spending a day at Aqualandia. This Caribbean-style island is considered to be one of the best water parks in Italy. Complete with 8 differently-themed areas, water slides, a bungee jumping tower and more, you won't run out of things to do. Please note that during the summer months there will be some pretty long queues before you get into Aqualandia and once you're there, but the wait is completely worth it.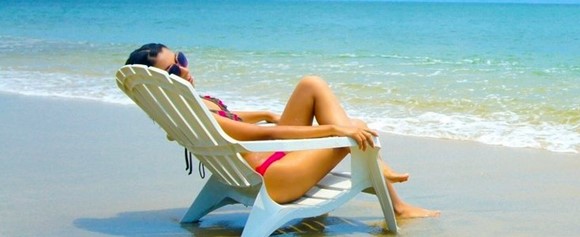 See the Sand Nativity
The Sand Nativity is a beautiful sand sculpture that has to be seen to be believed. Complete with many different sculptures that showcase some of the local artist's talents, you may find it hard to imagine that every sculpture is made from sand. Located in the centre of Lido di Jesolo, the sculptures do change from time to time but they are absolutely worth visiting. From dinosaurs to giant dragonflies, biblical scenes to Egyptian sculptures,  the Sand Nativity will take your breath away. Bring your camera with you and get snap-happy while you marvel at the sculptures that seem just too complex to be created from something as simple as sand.
The Wheel of Venice
Located at Piazza Brescia 11, the Wheel of Venice is an impressive Ferris wheel that ensures you can enjoy stunning views of Lido di Jesolo and the surrounding areas. At the time of writing, entrance to the Wheel cost €10, and everyone has the opportunity to enjoy approximately 10 minutes on the Wheel.
Step into one of the red carriages and travel up to the top of the Ferris wheel slowly but surely. Gaze out over at the beautiful blue sea and try to spot your hotel from the top of the wheel. Operating when the weather is good, the Wheel of Venice is a must-visit attraction for those who aren't afraid of heights and wish to see Lido di Jesolo from a whole new perspective.
Dine out at Gelateria Alma
Situated at Via Bafile 197, Gelateria Alma is one of the best places to buy some delicious ice cream. The ice creams here are nothing short of divine, and the friendly staff will help you choose from the wide selection of flavours and sizes. Brightly coloured and with so much to choose from, this is an eatery that you'll want to visit more than once! Choose a cone or a tub of ice cream and all the toppings you can imagine and enjoy a tasty ice cream that's been prepared somewhere very special.
With so much on offer in Lido di Jesolo it can be hard to know where to begin. However, we think the above 4 destinations are the best in the area and need to be added to your 'Places to visit' list when you're on vacation in Lido di Jesolo.
We are happy to present this collaborative post to offer valuable information to our readers.