This is a sponsored post written by me on behalf of The Nature Conservancy. All opinions are 100% mine.
For the last ten years travel has been our life and we truly love it, but as this year draws to a close we are thinking about some changes.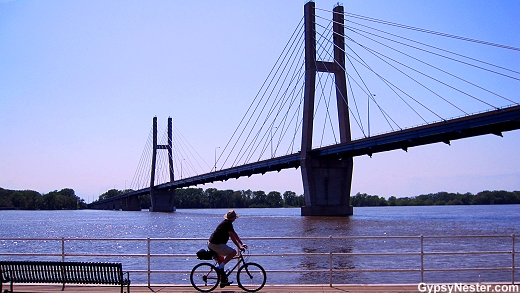 We're not talking about anything extreme, maybe not even a full-blown resolution. Those are too easy to break, and have a way of falling by the wayside before the tree is down. Of course with us that can easily be well after Valentine's Day. Anyway, let's just call our plan an adjustment.
Our main motivation comes from a desire to do more toward having a positive impact on the planet. We understand how that can be daunting. It is certainly difficult to contemplate, much less accomplish, drastic lifestyle modifications.
With that in mind we decided to check in with The Nature Conservancy (TNC) for some simple ways to help do our part.
Browsing their website, we found all sorts of solutions that the leading scientists, committed citizens, and dedicated leaders who make up the Conservancy have put together. You can take urgent action today by making a tax-deductible donation by December 31.
To make things even easier, they have compiled those ideas in an engaging and entertaining downloadable Everyday Sustainability Guide.
Reading through the guide, the headline for section three, CHOOSE VACATIONS CLOSER TO HOME, jumped out at us. This is something that we have already been discussing. Over this past year we began trying to do more exploring nearby, and now we have added incentive.
To be honest, we weren't all that informed about the environmental impact of our decision, but now we are. Aircraft emissions are a huge culprit when it comes to our carbon footprint, so driving, or better yet taking the train, to closer destinations will make a big difference.
Lucky for us we live on California's Gold Coast, so there are tons interesting attractions close by. Although, in our travels we have found that there are cool things to see and do just about everywhere.
When we visit a new city we like to pick up a paper or watch the local news because we almost always learn about something fun going on. It might be a street fair, a community theater performance, maybe a little history at a museum, exploring in a cemetery, or strolling through the historic district.
No doubt there are plenty of undiscovered treasures in or near your hometown. It seems we often fail to notice what is right around the corner.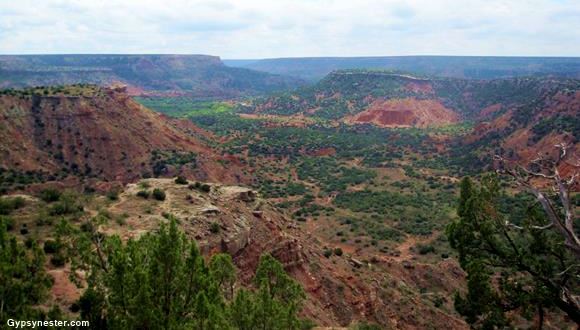 Another overlooked in-the-vicinity-vacation alternative can be a visit to a State Park. We have discovered some true gems that rival their National Park cousins, such as Palo Duro Canyon in Texas, Starved Rock in Illinois, and Watkins Glen in New York.
There are a bunch of other great suggestions for reducing our environmental impact in the Sustainability Guide. One seems so obvious that we can hardly believe we have overlooked it for so long: unplug power eating appliances while your away.
One of the worst offenders? The Wi-Fi router and modem. You can bet the plug will be pulled on those babies next time we head out, no matter how far from home our trip will take us.
Yes, every little bit adds up to a big difference, so why wait for the calendar to turn over to 2019 to turn over a new leaf? Join us in getting a jump on the upcoming year and go get The Nature Conservancy Everyday Sustainability Guide now.
Just imagine how good it will feel to be fulfilling a New Year's resolution before the old year even ends!