The city of love is a popular destination for visitors from around the world. Whether you are looking for art, food, history, or adventure, Paris is one of the best places in all of Europe to truly experience it all. So let's take a look at the Top Things To Do in Paris.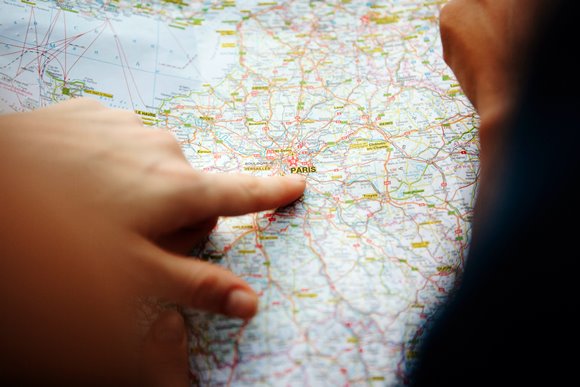 As frequent travelers who enjoy taking in the full experience of a new city, we have reflected on the arts and experiences that truly made our trips special.
To have a proper trip though, it is important to remember a few essential tips and tricks. When we first started traveling, the planning process could quickly turn from exciting to overwhelming. We found that without the right research, it can be easy for things to go wrong. For lodging, transportation, food, and activities, we have the information to help you get it all right.
Food and Wine
One of our favorite pastimes in this gorgeous city was to sit out at an outdoor café and take in the hustle and bustle of Paris. Sitting at a romantic little restaurant against the cobble sidewalks with the silhouette of the Eiffel Tower in the distance has become some of our favorite memories of the city.
Paris is famous for its delicious cuisine, and there are a few surefire dishes you won't want to miss on your vacation. We really learned to challenge our tastes and experiment with new dishes while in the city. Whether it's for breakfast, lunch, or dinner, fancy or casual, these are the most delicious foods that will make you feel like a real Parisian.
Macarons
Paris consistently knows how to do dessert right, which is especially the case with this delicious and delicate snack.
Escargot
You've probably heard of escargot, even if only as a passing joke, but the dish itself is truly spectacular. One of our first times trying it, we both couldn't believe how rich and delicious the flavor and texture were. If you plan to enjoy a fancy dinner at a romantic restaurant with a view of the Eiffel Tower, make sure to start off your meal with an appetizer of escargot!
Bread and Cheese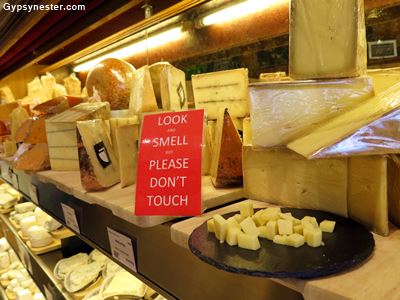 The French have truly mastered the art of making bread and cheese, as evidenced by Paris being one of the best places to find these tasty foods in delicious abundance! Sip on a local wine while dipping your crispy baguette in a tasty combination of brie and marmalade.
Wine and Dine
Accompany your delicious meal with a glass of France's finest wines! Or enjoy a glass up on top of the famous Eiffel Tower, or at one of Paris' much beloved scenic outdoor restaurants. They serve wine pretty much everywhere, so make sure to take advantage of the opportunity to taste some of the world's best!
Living in Luxury
Wherever you decide to stay, whether it is a modest hotel in the center of the bustling city (we hardly spent any time in the room anyway!), or a romantic suite at a luxury hotel, you are sure to enjoy Paris' astounding hospitality.
It is quintessential though in planning a trip that is right for you to consult a guide to Paris hotels before booking your lodging. We inquired beforehand in order to see if our hotel was close to the attractions we planned to visit as well as bars and restaurants that stay open late. We visited their website to inquire about the types of amenities available.
Are you looking for a quiet retreat to read and write and take the city in in peace, or a rollicking party in one of the world's most exciting cities? Make sure to keep these considerations in mind when selecting a hotel!
Get Around in Style
Back home, you might have accumulated a sizeable amount of mileage in the family minivan. In Paris though, there are many more exciting ways to take in the beauty of the city while getting from place to place.
Hop on a Vespa
Vespa tours are one of the most exciting ways to truly take it all in. These stylish vehicles can be both an exciting pastime and an informative tour. Whether you rent to take out on your own, or ride with a tour group, the Vespa is a truly unique way to see the hustle and bustle of Paris and to feel like a native.
River Tours
Those who haven't gotten their land legs yet can try their luck with a tour on the river Seine. Even after having read up on the history of the city, we still learned new interesting facts about the city and its history on the tour. It was also a great opportunity to take in all of the best views. We tried a try a hop-on hop-off tour so that we could visit attractions along the way!
Doing Paris Your Way
Ultimately, Paris is the city of love for a reason. All those who are lucky enough to visit will go home feeling satisfied with their new adventure. These tips and tricks can help you to plan a vacation that includes all the things you are looking forward to, so that you don't have to miss a thing!
We are happy to present this collaborative post to offer valuable information to our readers.