In our twelve years of traveling since becoming empty nesters, we still needed a home base. For us it has been from St. Croix in the US Virgin Islands, to Michigan, then New York, and finally California. But now we ae seriously considering making somewhere in Europe our next base.
For us the motivation is that we now have family, including a new grandchild, living there and we would love to be closer to them. So we have begun to look at some of the possibilities.
That is why we were excited to learn thatfor globe-trotting Gypsynesters like us, there is a fantastic option called the Spain digital nomad visa.
Within the next few months, the Spanish government will begin issuing digital nomad visas for remote workers who would like to visit and work digitally. However, we are far from experts on how to go about getting one, and of course, for those of us who are not an EU citizen there are some restrictions and qualifications to be met.
That is where the My Spain Visa law firm can help. They are experts with more than 15 years of experience of helping people live and work in Spain. They know the ins and outs as well as all of the requirements, so they can complete the process as fast as possible and have us on our way to working while traveling.
There are certainly many other reasons that people may want to relocate to Europe. Retirement is definitely another one, and in that case sunny Spain is rightfully near the top of everybody's list. That is why over a million people have already done it.
Retiring obviously involves living there permanently, and the My Spain Visa law firm can help with that too. There are options such as the Golden visa, which requires that applicants invest a specific amount in Spanish public debt securities or stock in Spanish capital companies. The financial obligationcan also be met with bank deposits in Spanish financial institutions.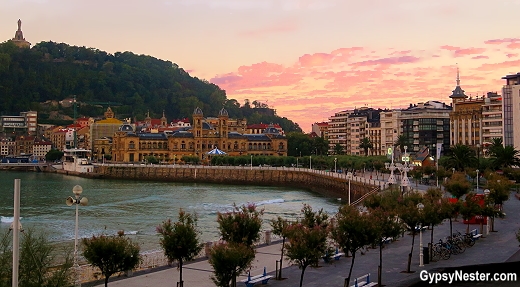 Another option is to purchase investment real estate in Spain, and My Spain Visa can also help with the purchase of that property.
There are minimum value amounts for all of these investments so many people choose the non-lucrative visa instead. With this you only need to show that you have sufficient funds to maintain living in Spain for ten years without needing permanent employment.
These financial requirements are much lower than those for the Golden visa so this is perhaps the most popular and easiest way to retire in Spain. To us, this looks like the best way to live in Spain. Of course, to live there you need a home.
Once again, the My Spain Visa law firm can help to simplify the entire process and make it easy to find the house of your dreams. Just imagine living in the beautiful hills and valleys of the Basque Country, or along the sunny seashores of the Mediterranean. It sounds idyllic… because it is!
Another huge benefit to remember with all of these visa options is that once you are approved you can travel and stay freely throughout the entire 26 members of the Schengen nations. That means that all of Europe, from Portugal to Finland, Greece to Iceland, and everywhere in between is completely open to visit and stay for a while whenever you like.
So, whether you want to continue to work as a digital nomad with a home base in Spain, or retire completely to simply enjoy the gorgeous countryside, culture, food, and weather the country has to offer, My Spain Visa can help make it happen.
David & Veronica, GypsyNester.com
We are happy to present this collaborative post to offer valuable information to our readers.