There will hardly be a better time to take a cruise in the Oceanic region. Since this activity is becoming more and more popular, you get to experience all sorts of different things because tourism companies are so eager to take things to the next level and ensure that their customers are happy.
Of course, the first thing you will need is finding the right agency that will cater to your needs. Hardly any better option than CruiseAgency.com.au is out there. If you go with them,you can enjoy white sand beaches, rainforests, or just a simple cruise in the water. Creating the custom itinerary and enjoying what the region has to offer is easy.
If you are not that familiar with what Australia and its surroundings have to offer, you should certainly look  for this information. The paragraphs below will give you a better understanding and reveal which places are an absolute must.
Vanuatu
This archipelago consists of 80 or so volcanic islands and is located about 350 miles away from Caledonia and it would not be a stretch to say that Vanuatu gets included in most cruises. Port Vila is the capital and the city comes to life whenever cruise enthusiasts reach this port.
You have a variety of activities to participate in, like ziplining rainforests or snorkeling with wild turtles. The archipelago boasts of having one of the nicest beaches in the world and it invites every sunbathing enthusiast.
It would take a couple of days to explore all the place has to offer, and even then you would not be satisfied and would love to spend even more time here. Vanuatu is a paradise to see and experience, so make sure to include it in your itinerary.
New Zealand
Now everyone has heard of this country. It is where "Lord of the Rings" movies were filmed, but that is certainly not the most attractive trait of this stunning place where Maori and British cultures clash but in a very positive way.
Again, exploring everything is more or less impossible so it would be best if you stick to the North and South islands for the best possible experience.
And if you get tired of sightseeing and meeting with locals, there are plenty of tourist attractions for you to check and. All in all, it would be a sin to not include New Zealand and if you were to miss a visit when you have had a perfect chance for it, well, you will not forgive yourself later.
Australia
Whenever someone thinks of Oceania, Australia is certainly the first country (or continent, depending on how you look at it) that comes to mind. Sydney's Opera House, Bondi Beach, Harbour Bridge, and plenty of other things will be available to you if you are choosing Australia as your destination.
Of course, some individuals like to do more than just go whale watching or experience local cuisine as well as street performers. Out in the back, there is wildlife waiting for you. And while this activity might seem dangerous and not everyone would be willing to take part in it, nature enthusiasts have to feel what it is like to spend the day in Australia without relying on the modern lifestyle.
The Blue Mountains located near Sydney, Uluru, the infamous Kimberley Coast, and especially the Great Barrier Reef are a must to see. Finally, do not stick to just Sydney. Make sure that you get a chance to walk around in Brisbane, Perth, and Melbourne.
Papua New Guinea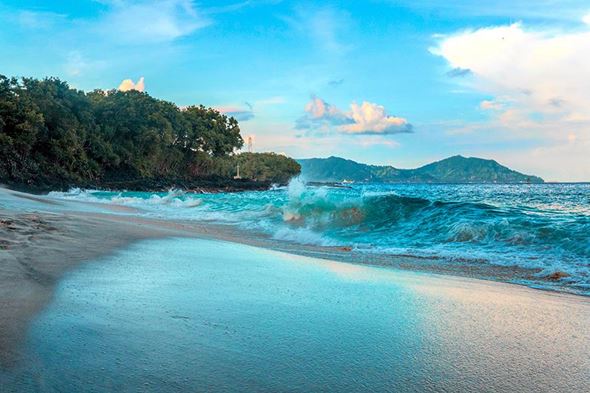 There is an untouched paradise just south of the equator. And that paradise is called Papua New Guinea. People who get to visit it for the first time usually tend to dub it as another world. There is hardly any better name for a landscape that boasts of swamps, titanous canyons, and neverending mountains.
Given how challenging the terrain is, it is only natural that cruising is the best way to access Papua and get to see what it is all about. When you set your foot on the island for the first time, it might be quite a shocking experience.
Some said that the whole adventure reminded them of being in a high production national documentary. Is that a stretch of their imagination? Well, the only way to find out is by getting to see it with your own eyes.
So there you have it. This quick rundown of the best places to visit in the Oceanic region should give you a better idea of how to plan your next cruise trip. Of course, there are plenty of other excellent areas to discover and rediscover, but mentioning every single one of them is more or less impossible.
We are happy to present this collaborative post to offer valuable information to our readers.