If you're looking for a fun and adventurous city to explore, look no further than San Francisco. This vibrant city is packed with things to do and offers something for everyone. San Francisco has it all, whether you're interested in history, art, or just good old-fashioned fun. Planning is essential to make the most of your time in this fantastic city. This helpful guide will tell you everything you need to know about properly exploring San Francisco.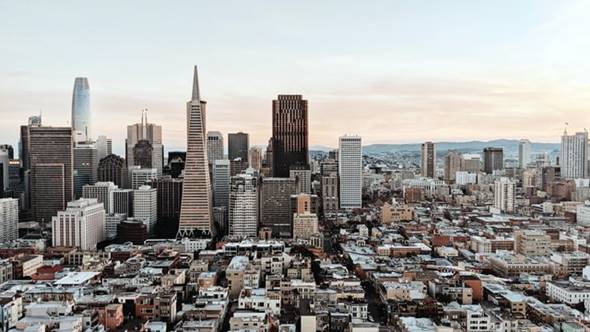 Time Your Visit Well
The weather in San Francisco can be unpredictable, so it's essential to know when to visit. The city is busiest during the summer months when temperatures are mild, and there is less chance of rain. However, this also means that hotels and other attractions will be more crowded and expensive.
If you're looking to save money, visit during the spring or fall shoulder seasons. The weather will still be pleasant, but you'll avoid the crowds and high prices. No matter when you visit, be sure to pack appropriate clothing. A light jacket or sweater is always a good idea, as the city can get chilly even during the summer. An umbrella is also a must, as San Francisco is known for its foggy days.
Plan for Your Travel Means
San Francisco is a large city, and getting around can be tricky. If you're not familiar with the public transportation system, it's best to plan for your transport in advance. One of the easiest ways to get around is by using ride-sharing apps like Uber or Lyft. You can also rent a car, but be aware that parking can be challenging to find and expensive.
For a more luxurious experience, consider a private jet or helicopter tour. These tours give you a bird's-eye view of the city and are a great way to see all the sights quickly.
If you want to travel to Van Nuys by private jet charter, you can book ahead of time. Find a company that offers convenient and hassle-free private jet service to and from Van Nuys airport. Look at the customer-friendliness of booking, their safety record, and the types of aircraft they fly to make sure you're getting the best possible experience.
Pack Comfortable Footwear
One of the best things about San Francisco is all the walking you can do. There are so many different neighborhoods to explore, each with its unique charm. To make sure you're able to enjoy all this walking, be sure to pack comfortable footwear. Break in any new shoes before your trip, and consider bringing along blister Band-Aids, just in case.
There is no harm in buying different types of shoes for different activities you want to do, but be sure to find the right footwear. You don't want to end up with blisters or sore feet halfway through your trip.
Choose the Right Accommodations
San Francisco is full of different neighborhoods, each with its personality. When choosing accommodations, it's crucial to pick a location that's right for you. If you're looking for a lively and vibrant atmosphere, stay in Union Square. This area is full of restaurants, shops, and entertainment options. It's also centrally located, so it's easy to get around the city.
For a more relaxed vibe, try the Mission District. This neighborhood is full of hip cafes and vintage shops. It's also home to several parks, so it's a great place to escape the hustle and bustle of the city.
If you're traveling with kids, consider staying in Fisherman's Wharf. This area is full of family-friendly attractions, like the Aquarium by the Bay and Pier 39. There are also plenty of places to eat, so you won't have to go far for a bite. No matter where you stay, research your accommodations in advance. Read reviews and compare prices to find the best deal.
Plan Your Sightseeing
San Francisco is packed with things to see and do. To make the most of your trip, planning your sightseeing is essential. Start by making a list of the attractions you want to see. Then, use a city map to plot a route that hits all your must-see spots.
If you're short on time, consider buying a hop-on, hop-off bus ticket. These tickets allow you to get on and off the bus at any stops along the route. This is a great way to see the city if you only have a day or two to explore.
Have a Time Schedule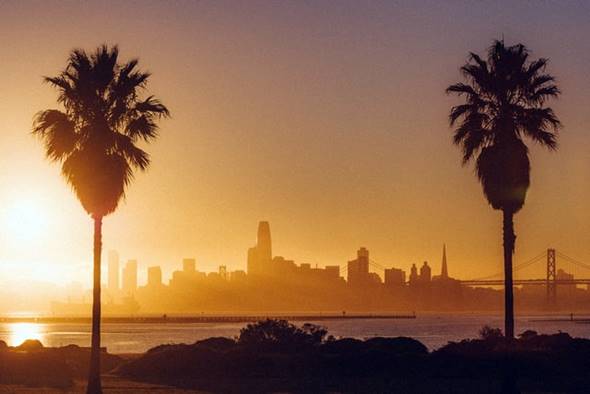 You may consider having a time plan for each day to make the most of your trip. This is especially useful if you only have limited days in San Francisco. List down all the places you want to visit and try to group them according to location. You can save time by not going back and forth across the city.
You can also use online tools, like Google Maps, to help you plan your route. Input all the places you want to visit, and Google Maps will give you the best route to take. Be sure to factor in travel time, so you don't rush from one place to another.
When you are planning your trip to San Francisco, there are a few hacks that you can use to make the most out of your trip. First, be sure to purchase a CityPass. This pass allows free entry into some of the city's most popular attractions, like the California Academy of Sciences and the Aquarium by the Bay.
If you're traveling with kids, consider buying a Go Card. This card offers free or discounted admission to some of the city's most popular kid-friendly attractions, like the Zoo and the Exploratorium. You can also use the Go Card to get discounts on dining and shopping.
Another hack is to sign up for a Museum Pass. This pass offers free or discounted admission to some of the city's most famous museums, like the de Young Museum and the San Francisco Museum of Modern Art.
With these hacks in mind, you will have a great time exploring San Francisco. Just remember to plan your trip and factor in all the city's different aspects so you can make the most of your time. With some planning, you're sure to create memories that will last a lifetime.