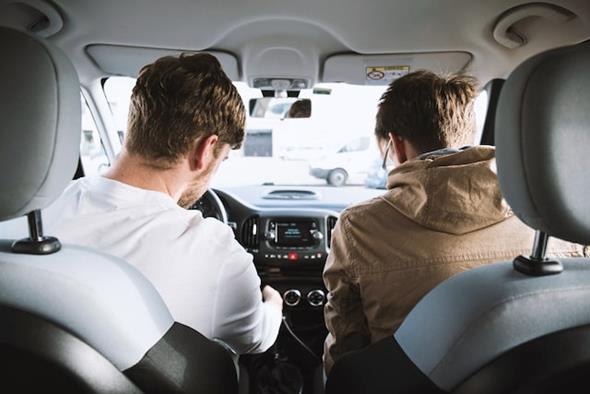 If you live in Thailand, buying a car can be a great way to get around. Here are some tips to help you navigate the process of buying your first vehicle in this country.
Learn the rules of the road in Thailand
The rules of the road in Thailand are similar to those in other countries, but it's still good to know them. First off, you need to make sure that you're familiar with all the road signs so that you don't get confused when they come up. You should also know what to do if you get into a car accident or see someone who is driving while under the influence of alcohol or drugs (DUI). The penalties for DUI in Thailand can be harsh and include jail time, fines and deportation.
Decide what you want
When choosing a car in Thailand, it's important to decide what kind of vehicle you want. You'll also need to decide how much you can afford and the features that are most important for your needs.
Before choosing an automobile, think about how often you plan to drive it and where you will be driving more often than others. Is there a particular model or brand that appeals more than others? Will space be an issue? Will the vehicle need extra storage compartments or other amenities such as a GPS system or air conditioning? If so, what extras do they cost and should they be included in the initial price of purchase or added later on (and if so, how much)?
Don't forget car insurance
The next step is to find the right car insurance. In Thailand, car insurance is required by law and it's a good idea to get it in order to protect yourself and your investment. Fortunately, getting insured is relatively easy: you can either purchase the coverage at the dealership or do so from an international or local company.
If you choose to buy coverage through the dealership, they'll usually offer several options for different levels of coverage that take care of everything from minor accidents (such as fender benders) to major ones (like total losses). If this sounds like too much for your budget or if you'd prefer more flexibility when making claims, we recommend choosing an international provider instead.
Try before you buy
Before you decide to buy a car, it's a good idea to test drive the vehicle. If you're buying off of Craigslist or eBay Motors (which is only available in Thailand), ask if you can have the car inspected by a mechanic before making your purchase. It may cost extra money but it will be worth it if there are major problems with the car that aren't noticeable from just looking at it.
When checking out a potential vehicle for sale, check the following things:
The condition of the bodywork and interior fabrics

That all lights work properly

That no warning lights appear on dashboards during driving or when turning on ignition/lights etcetera.

Whether any warning lights remain illuminated despite having been reset as per the manufacturer's instructions (e.g., after refueling)
Budget for other costs
So, you've got your car and it's time to take care of some other details. You'll want to think about how you are going to transport the vehicle from its location at your selected dealership back home.
What is the price of fuel in Thailand? The current price of 90 octane petrol (gas) is roughly THB60-70 per litre. If a road trip is on the agenda, make sure your vehicle has enough range for whatever route you choose – especially if there are mountains involved.
There are also taxes and registration fees associated with buying a vehicle abroad: these include initial tax (5%), import duty (10%) and registration fee (25%). Insurance costs vary greatly depending on the type of policy purchased but can range from THB4-20 per month depending on whether or not collision damage waiver coverage is included as well as what kind of coverage level has been agreed upon between buyer and seller before signing off any paperwork
Check a used car's history
You should always check a used car's history before buying. It's an important part of the car-buying process, and it shouldn't be overlooked.
To get a vehicle history report, you need to visit one of the many TIS centres around Thailand. Once there, ask them for a vehicle report and they will happily provide one for you. You can also request that they check the registration number on your vehicle against their database as well as its own history (if it was sold previously). If no previous owner information is available, this means that the car has never been registered in Thailand before—which is great news.
Pay what it's worth
When you buy a car in Thailand for foreigners, you need to pay what it's worth. But how do you know if the salesperson is telling the truth?
The cost of parts, labour and insurance can be checked online or by asking around. Import duty and taxes are calculated based on your income and assets. The value of a car in your home country may be higher than its value in Thailand due to import duties and taxes being lower there than here. The same goes for when you bring it back into Thailand; although your local tax rate might be higher, so too will be its value after bringing it across borders: double taxation. In short: we need to compare apples with apples (or should we say bananas?).
Conclusion
The process of buying a car in Thailand is easy for foreigners. It can be done online or by visiting a dealership. The process may take up to two weeks, but it involves paying taxes and fees after receiving the vehicle documents from customs officials.
About the Author
Monica is a passionate writer and content creator. Her interests include outdoor activities, fitness, technology, entrepreneurship and everything in between. Say hi to Monica on Twitter @monical_lee.