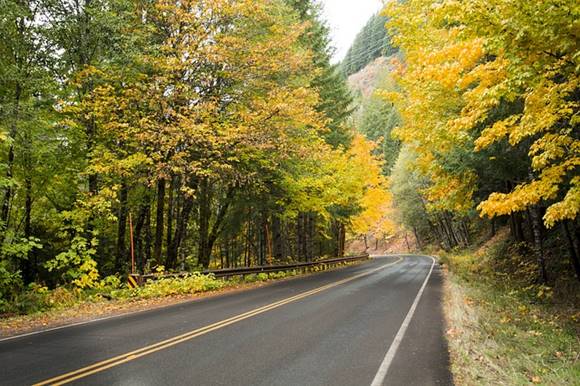 Traveling by bike has been a long standing and well-loved form of travel for young as well as old people around the world. It's not just fun, but good for physical health too, for it makes you exercise in a way that doesn't seem like exercising. An online record of things you need before embarking on a biking trip will prove helpful. Here's a list of popular biking routes around the world.
 1. The Friendship Highway
This is an 800-mile long stretch of road that runs from Lhasa, Tibet to the Sino-Nepal Friendship Bridge at the China-Nepal border. Since the altitude could pose as a potential health risk to some, make sure you carry the necessary materials to avoid complications in the way.
2. Shimanami Kaido
Also known as the Nishiseto Expressway, the Shimanami Kaido is a toll road spanning 60 kilometers, beginning in Honshu Island, and ending in Shikoku Island. The entire route offers views of islands and the sea, making for a refreshing ride. Intermediate cyclists can complete this in one day without trouble.
3. North Sea Cycle Route
This a nearly 6000-kilometer-long cycle route that crosses through England, Scotland, Norway, Sweden, Denmark, Germany, The Netherlands and Belgium. It is one of 12 EuroVelo cycling routes that span across different European countries. With sights ranging from below-sea-level land to cliffs as tall as 1000 meters, this route was mentioned in the Guiness Book for being the longest cycling routes in the world.
4. The Great Divide Mountain Bike Route
This route begins in New Mexico, USA and ends in Alberta, Canada. Roughly measuring 5000 kilometers, this off-road biking route does not require extremely technical mountain biking skills, although having some basic knowledge beforehand is suggested. Sights include the breathtaking view of the Rocky Mountains and some of the national parks of the USA. Animals like Grizzly and black bears and moose can be spotted along the ride.
5. South Downs Way
This trail situated in England begins in Winchester and ends in Eastbourne. This route is for those of you who are interested in catching a glimpse of the English countryside and the lifestyles of those living there. Full of pastures and fields, villages, pubs and hills, this route will not let you get bored anytime soon.
6. Death Road
True to its ominous name, the Death Road in Bolivia is one of the most dangerous cycling routes out there.  Most of the people who choose to go through the 56-kilometer-long Death Road are either thrill-seekers or extreme bikers, who are looking for a challenging ride. It has been estimated that at least 200 cyclists lose their lives on a yearly basis here, so extreme caution is advised.
7. La Ruta de los Conquistadores (The Path of the Conquerors)
La Ruta de los Conquistadores is actually a mountain bike race held in Costa Rica. Another treat for adventure seekers, this route has bikers racing through jungle grounds, steep hills, strong rivers and even active volcanoes. The route spans roughly 400 kilometers, although the exact distance changes each year.
8. Garden Route
This scenic stretch in South Africa stretches across 300 kilometers, starting from Mossel Bay, which is about four hours outside of Cape Town, to Tsitsikamma Forest. Activities like scuba diving and fishing can be done along the way, and cyclists can enjoy a breathtaking view of the coastline. Wildlife lovers have the opportunity to interact with different kinds of animals.
9. Great Ocean Road
Another coastline biking route, this Australian National Heritage stretches across 243 kilometers, and was built by soldiers in 1932, which probably makes it the oldest route on this list. The road crosses through rainforests, limestone and sandstone cliffs, and beaches. The 12 Apostles, a series of natural limestone formations, are one of the most famous tourist attractions found along the route.
10. Negev Desert
This desert in Israel has two different kinds of bike routes developed for both casual as well as experienced bikers. The entire desert is full of shirt as well as long trails with different sights to see, tailored to suit the needs of different groups. There are trails that are family-friendly, as well as tougher trails for the adventurous.
These routes are all special in their own different ways, and you're sure to find the one that appeals to you. No matter what, make sure you're well prepared and packed, and know the hazards and risks to your health, whether they originate from within you or the environment around you. After all, it's better to be safe than sorry. Happy travels!
We are happy to present this collaborative post to offer valuable information to our readers.