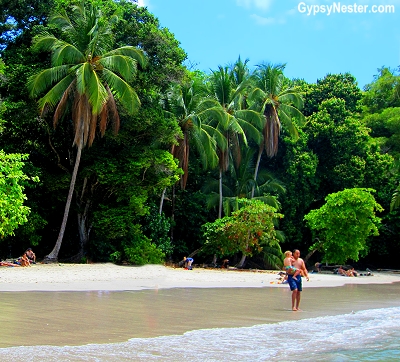 You are trying to get out of that monotonous life. You want change. With that, traveling is the best answer. Masses of people around the world are finding delectable ways to both sweetened and spice up their lives. It is with the help of tours and adventures which add color and flavor to a tedious life.
When you try to ask people about the best place to travel, some will say about Thailand. It is true that Thailand is a great place to be when you feel bored at home or you just want to take on a trip far from your own country. With your travel plan, it is wholly best to seek exoticvoyages Thailand for that wondrous adventures you have been longing to try.
Their sumptuous cuisine
The best start for a delightful Thai food adventure is a luxury restaurant. There are countless Thai restaurants there and all you need is to stick with the finest reviewed one. Different kinds of dishes, all crafted with clashing flavor, are all provided here. With this, always prepare your taste buds for something salty, spicy, sweet, sour, and bitter.
Their floating market
If you love to get a local and authentic experience, then why not try Thailand's floating market. You will be amazed at finding out colorful fruit and vegetable stores in a boat. What's more, if you want to get stunning photos, then this place is a good mark to do it as life and colors are around.
Their pristine beaches
Traveling to Thailand without dipping on their crystal-clear beaches will make you regret. Of course, what you can get in their spectacular beaches are not only sand and sea but peace and beauty as well. You may even hop on to their boats and ask for an island tour. With their wondrous beaches, you might just want to stay there.
Their shopping malls
No matter how you hate shopping, it is still worth a try here in Thailand. It's actually not great leaving a foreign place you haven't tried buying clothing or a piece of charm with. There is something you need to remember in your tour and shopping malls in Thailand can provide you that.
Their historic sites
Thailand has around 40,000 Buddhist temples which are somehow difficult to tour to each of them. But visiting even just one or two of these temples will let you experience its sanctity. One of the iconic temples of Thailand is the Wat Arun which freely opens its doors to tourists and travelers.
Their wild tigers
If you are a wildlife lover, aside from Thailand's affable elephants, you will also get to meet their wild tigers. Visiting the Tiger Kingdom will bring you right to that specific spot. It is located in Mae Rim where tourists can interact with these gorgeous animals without threat as they are hand-raised.
Their canal adventures
Touring at Thailand's rivers is mesmerizing. For hundreds of years, it is believed that Thai people have been traveling throughout the country with their small boats. They pass on rivers and canals to get to the next place. By trying to tour on their boat along the waterways, the old Thai way will be experienced. This will make you feel like a local as you get to breathe their course of life.
We are happy to present this collaborative post to offer valuable information to our readers.