When  it  comes  to  Ontario,  there  are  the  basic  'must-see'  spots  such  as  Niagara  Falls. But there's SO  much  more  to  do!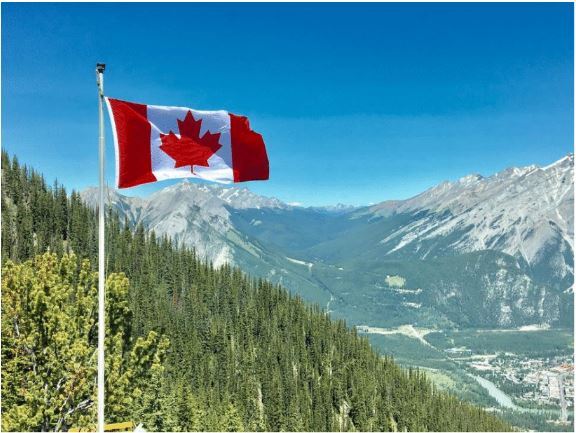 Riddled  with  an  abundance  of  stops,  like  Quetico  Provincial  Park,  The  Sleepy  Owl,  the  canyons  of  Thunder  Bay,  and  more,  the  list  can  feel  endless  when  deciding  where  to  go  and  stay  on  your  trip.
Adorned  with  history,  culture,  natural  landscapes,  and  a  vibrant  social  scene,  keep  your  list  open  with  some  of  these top  spots.
Elgin and Winter  Garden  Theatre  –Toronto,  CA
Built  in  1913,  the  Winter  Garden  Theatre showcases  a  cascade  of  flora  (and  real  dried  leaves),  which cloaks  the  ceiling  and  hangs  overhead  in  a  cascade  of  garden-enchantment.
With  the  walls  adorned  by  nature  paintings,  this  site  is  a  work  of  true  brilliance  that  you  cannot  pass  up.
Restored  from  years  of  degradation  and  abandonment,  it  is  the  world's only  example  of  a  double-decker  Edwardian  theater still  in  operation.  It  is  even  still  running shows, like the Wizard  of  Oz, all  throughout  this winter  season.
It's  historic  relevance  as  a  once-Vaudeville  theatre has  taken  it  from  being  the  highlight  of  the  town to being abandoned  for  almost  53  years.  Until  its  recent  restoration by  the  Heritage  Trust,  hired  designers  and  volunteers  alike  used the  29-million-dollar budget  to  renovate  and  restore  the  structure  back  to  its  original  standing.
If  a  show  isn't  in  your  budget,  you  can  still  stop  by  and  check  out  a  tour  on  Mondays or Saturdays,  which are  offered  as a  90-minute  paid  guided  tour, year-round.
Otherwise  the  building  is  open  for  free  during  the  Doors  Open  festival  in  May.
Parliament Hill (The Hill)  –Ottawa,  CA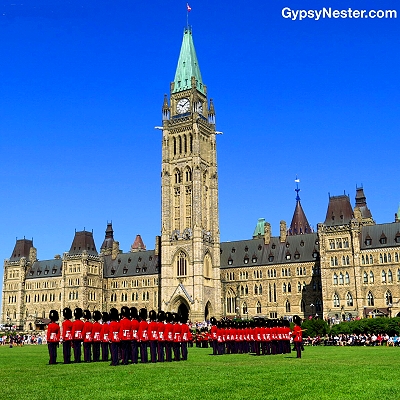 Not  only  is  the  capitol  building(otherwise  known  as  Parliament  Hill)a stunning  sight,  but  the  entire  city  is  adorned  with  beautiful stone  architecture  and  bridges as  if  from  a  Medieval  vision,  making  it  a  sight  worth  not  only  seeing,  but  experiencing.
Running  throughout  the  city  of  Ottawa, the  Rideau  Canal will  take  you  through  the  most  scenic  and  historic  waterway  in  North  America.
From  most  who  have  experienced  it,  riding  in  one  of  the  eco-friendly  electric  boat  tours  provides  the  most  absolute  ambiance  that  the  waterway  has  to  offer.
But  if  you  happen  to  be  strolling  by  in  May,  you'll  be  around  to  witness  the  Canadian  Tulip  Festival,  which  also  lines  the  canal.
Royal Ontario  Museum –Toronto,  CA
Not  only  does  the  Michael  Lee-Chin  Crystal  create  an  astounding  view  from  the outside but  the  Royal  Ontario  Museum also  holds  some  amazing  natural  history,  science  and  cultural  exhibits  from  all  over  the  world, including  over  6  million  objects  and  specimens.
The  mix  of  old  and  new  will  have  you  captured  at  first  glance.
With  the  Willner Madge  Gallery,  you  can  visit  specimens  that  explore  the  "Dawn  of  Life"  which  isa  biological  representation  of  Earth's  magnificent  history. If  you're  looking  for  something  a  little  more  contemporary,  they  definitely  have  you  covered  for  that  too.
The  Royal  Ontario  Museum  is  truly  the  country's  leading  cultural  and  social  destination.
Hike the  Bruce  Trail
If  nature  is  on  your  list,  you  must  check  out  the longest  trail  in  Ontario,  the  Bruce  Trail.  Stretching  from  the  Niagara  Region  all  the  way  up  to  Tobermory,  the  264km  of  pure  enjoyment  are  waiting  for  you  to  stop  by  one  of  its  incredible  lookouts.
One  of  my  personal  favourites  is  the  Overhanging  Point  near  Tobermory.  This  feature  will  take  you  through  fossilized  limestone  and  dolomites  decorated  with  millions  of  ancient  corals.
Along  the  hike,  you  will  be  able  to  experience  the  Grotto,  which  is  a  cave  scooped  out  from  the  cliffs  due  to  powerful  waves  crashing  against  it  over  hundreds  of  thousands  of  years.
At  the  end  of  the  hike,  you  will  be  able  to  experience  the  breathtaking  views  of  Overhanging  Point,  a  spot  that  looks  out  towards  the  bay.
We are happy to present this collaborative post to offer valuable information to our readers.