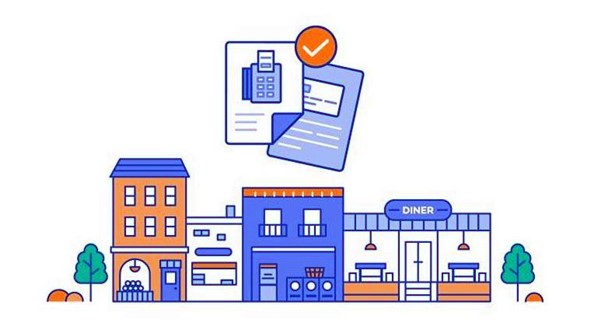 In recent times, and especially on the return of holidays we are all a little more sensitive to the issue of expenses. We came back from vacation and found lots of news in our newspapers. News that imposes a new rigor in the management of our accounts in next year's planning.
If you are self-employed or have a small business, you know that spending out of control can sometimes become very dangerous.
Management costs such as rents and telephone costs, however, are necessary evils, as they cannot do without some goods and services to be able to work and make money.
But in a period like the one we are living through, characterized by frequent changes in the Italian business landscape, with so many companies coming out of the market and many new realities and business ideas that are born and take shape, the issue of business costs is of fundamental importance.
For companies that are in bad shape due to the crisis and find themselves in difficult economic conditions or for start-ups that can barely break even, a single month more than unforeseen costs can be something really damaging.
The general costs of your business may include rental costs, office supplies and advertising, telephone charges, fees for the supply of services etc, but, while all these expenses seem almost normal, it does not mean that they are equally necessary.
If you are seriously thinking about cutting costs, some of the following tips might help you reduce your business expenses.
They are not valid tips for everyone, and for all activities. Generally speaking, they are indications of areas of possible improvement, ideas that came to me this summer by reading some new business magazines bought in America.
1. Equipped with electronic filing systems.
This advice should be fairly obvious given that working with a smaller amount of paper helps both to reduce both the expense and the clutter due to excess material. Perhaps this advice may seem rather banal and inappropriate considering that we live in a state where paper documentation still has considerable legal value. However today it is really possible to store important documents on disks, sign contracts, send e-mail with probative value with a computer or smartphone and save money by doing so, helping to save the environment.
Then do a brief analysis of your daily paper consumption and check how many documents you really need to print for your business. You will discover, to your surprise, that a huge amount of documents can easily be stored and used even in electronic format only.
Once this is done, a serious plan to reduce the use of prints begins. In this way you will save paper, toner, ink and the costs for periodic maintenance of copying and printing equipment. It also considers the advantage that each electronic document is a document that is always available. Anyone can have access to it wherever they are, just put it on a server and anyone can read it wherever they are, even with a simple smartphone. Otherwise, a paper document requires continuous copies to be used by more than one person and if it has to be sent, it is necessary to send it by fax or scan it (other time taken from work). Digitization also offers another advantage: the reduction of storage space.
2. Evaluate your real needs
Look at your office, now ask yourself: "What do I see here that I don't use every day"?
Perhaps you haven't thought about it deeply yet: do you really need business cards, personalized folders, company brochures, in an era in which a website, a Twitter profile, and a Facebook page are held?
How many brochures do you keep in the unused company that are now old and unusable because they are not updated?
What you pay to maintain your domain and your online website every month should be the only expense and you shouldn't be paying for anything else you don't really need, except for office equipment, supplies or rent. Think about it! Much promotional material no longer makes sense today!
3. Find the ideal space for the next 2 years
Your office can also be the subject of a review and a cost optimization action. Not always the office you occupy is perfectly consistent with the interests of your business. Try asking yourself: Do you need to be in the center or just a small office? Could you also work from home? And how many times do you need to meet your customers? Are the institutional interlocutors (Court, municipal offices, chambers of commerce etc etc) and business (your client companies) easily reachable? You could also consider if a coworking office space could be a feasible solution.
The answers to these questions depend, of course, on your business sector, the size of your company and the financial prospects of your company for 2012 and 2013.
Build a space that really fits your business for the next few years, saving you time and money.
4. Make good selections
If you have to hire a new employee, or you have to make use of the contribution of new employees, choose someone who has more strengths, more skills, and has gained experience in different positions, markets and roles. Contrary to what is thought today, in a period of strong market uncertainty it is useful to work with people who have greater openness and flexibility of roles.
I will give you an example: if you have a service company and you are looking for an insured sales person who also has IT skills. It is not necessary that the candidate has a degree in computer science but if he also had skills in TCP / IP and knows how to restore a PC in complete autonomy, it is nevertheless a plus. It will save you time and money as it will take care of the maintenance of the assigned IT equipment. Moreover, it could take care of the preparation of the IT equipment in the stand of the fair in which you will participate, making you also save the costs of technical preparation of the fair!
In times of crisis, moreover, invest in the professional development of employees with specific training courses and products. Training and skills development is an alternative way to money to reward the best collaborators. By promoting their growth, they stimulate the long-term growth of the company as a whole.
5. Develop promoters and "fans" of your brand
Advertising is a really expensive thing and cannot always guarantee great results. I also know how to work as a marketing consultant. You could spend thousands and thousands of euros on TV, radio or print to get only a small image return. However, today what matters is to develop the ability to find paying customers.
A younger and faster idea is to make their customers become brand ambassadors. Offer your customers and consumers incentives to communicate your brand. Remember the advertising "introduce a friend to SKY and you will have 3 months of free subscription"? Well that advertising was based on word of mouth. Today word of mouth is still one of the most persuasive communication tools in the digital age.
Recent research has shown that only 14% of consumers have confidence in the content of advertising messages against 86% of consumers who choose their purchases based on positive word of mouth from a person they trust.
So start offering discounts and free special services to customers for every new customer they give you.
We are happy to present this collaborative post to offer valuable information to our readers.