Countless nightlife options are available during touring Vanuatu which will ensure that you are entertained throughout the evenings and nights. A different side of Vanuatu can be experienced at night time. There are parties, music, fire pits, drums, live performance, cocktails, and other entertainment ongoing in all directions of the country particularly in Port Vila. Various places can be visited and experiences can be enjoyed to make your nights in Vanuatu memorable for a lifetime from bars and clubs to casinos, dancing, and other entertainment activities. We discuss all these options for ones who have not yet visited Vanuatu or have missed a couple of options so that you can too fall in love with the nightlife of Vanuatu.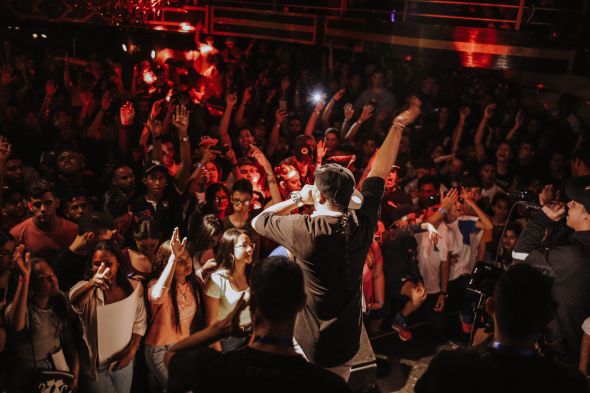 Drinks and Bars
The traditional and popular drink of Southern Pacific Islands kava can be found in multiple places and on various occasions throughout Vanuatu. The Kava drink is served generally at drink bars that are known as nakamals and at feast nights. The traditional ceremony that takes place at these events provide samples of the drink to the guest in its fresh form so that they can try out the drinks. Kava is considered to be the strongest beverage in the whole of the Pacific being made from the roots of the kava plant. This drink was traditional only consumed at the time of special occasions and ceremonies but with the growth of tourism, it is available quite easily. Kava can have a sedative effect thus it is advised to consume it in small doses.
Local drinks bars known as nakamals can be found in Luganville and the capital of Vanuatu, Port Vila where kava tasting is offered. Alongside kava, the bars that are located at resorts also provide the tourist and customers with various popular drinks at the resort bar and pool bars such as tropical cocktails. Moreover, nighttime entertainment is also available at these resorts. Popular bars that are found in Port Vila include Voodoo Bar located right in the center of Port Vila, Beach Bar that is located at Mele Bay just outside the heart of Port Vila near Hideaway Island, and Banyan Bar that is a beach bar in its true essence. You can also enjoy your beverage at Lava Lounge which is a quiet and peaceful spot for enjoying your drink amidst sunset and music.
Feast Nights
Every once in a week in the town of Port Vila, authentic Melanesian feasts nights are held at the resorts and other selected places. These feast nights include kava tasting which we discussed before, local traditions, dancing, folk music, and luxurious feast, as the name suggests.
Night Clubs, Resorts, and Restaurants
You can experience Vanuatu nightlife in its true form in nightclubs and discos that are located throughout the town of Port Vila. Night clubs can be found at major resorts, restaurants, pool bars, and waterfront bars. All the nightclubs are a popular and remarkable experience amongst the tourist. Along with nightclubs, you can spend your nights are various restaurants, clubs, and bars that are situated throughout downtown Port Vila where you can enjoy all sorts of cuisines from Asian and Mediterranean to French and Chinese that too at reasonable rates. Entertainment can be found in resorts throughout the evening and at night. Options for guests include bars, pools, restaurants, feast nights, casinos, and even live concerts.
Casinos
Another nightlife entertainment available for tourists and citizens in Vanuatu is the casinos. Vanuatu has been known for its casino industry and culture since the 1980s and two major casinos are found in Port Vila. Both the casinos follow the rules of Australian casinos.
The demand for citizenship in Vanuatu is increasing with time owing to various benefits. You can now invest and get Vanuatu citizenship. By investing in real estate and local development funds, one can get citizenship in Vanuatu.