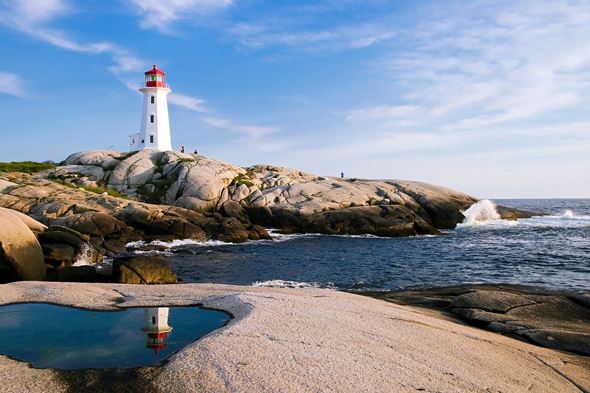 "The people of Canada have worked hard to build a country that opens its doors to include all, regardless of their differences; a country that respects all, regardless of their differences; a country that demands equality for all, regardless of their differences."                                     – Paul Martin
In Feb 2020, many news reports revealed that Canada witnessed a record-breaking 22.1 million foreign travelers in 2019. This surpassed all records of the last year, which touched 21.1 million. Further, as per Statistics Canada, it was the sixth consecutive year that Canada welcomed and managed a massive increase in tourists' number.
What makes Canada a preferred travel destination?
From the iconic Niagara Falls to the delectable maple syrup, there are numerous reasons for people to look towards Canada as their next travel destination. Each year millions of travelers visit here to collect some remarkable memories forever.
Visiting Canada is an overwhelming experience, especially for first-time travelers. If you have been making up your mind to travel to Canada but don't know what to expect or buy there, then don't forget to go through our buying guide for Canada.
Get some good shopping ideas and make your tour memorable forever.
1. Smoked British Columbia Salmon – The world is in love with West Coast salmon. This can be one of the best gifts to bring home from Canada. It is often known as lox and can last up to 24 hours at room temperature.
2. Ice Wine – It is a sweet dessert wine made up of frozen grapes. As Canada bears the most frightening freezing conditions in the world, you can get some quality ice wine here with the appropriate concentration to balance the acidic contents in the body. One of the best ice wines to try is Cave Springs Riesling Icewine.
3. Vape Pens – Do you love to consume or vape CBD or any other herb type? Well, Canada can be the best place to enhance your experience. Getting a vape pen Canada is not a hassle at all. There are plenty of online and offline stores offering you ample vape pens and organically grown CBD extracts at its best. All you need to do is keep your preference in mind and look for the desired product.
4. Butter Tarts – Are you one of those who have a sweet tooth? Then you would definitely love to have Canada special butter tarts. It comes with a blend of butter, eggs, and sugar topped with choco chips and nuts to give you the perfect crunchy taste. If you are traveling for the first time, this can be a perfect way to treat yourself.
The concluding words –
Canada has a lot to offer you only when you know how to make the most out of it. From offering you some iconic locations to get picture-perfect clicks to the best universities in the world, Canada is a wonderful place to explore and live in. What makes your tour to Canada even more memorable is the list of items to shop from this place. Explore and give them all a try for sure!