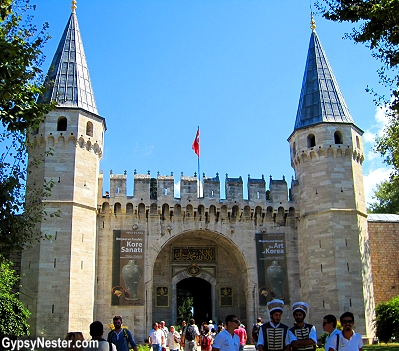 The Topkapı Palace stands just behind the Hagia Sophia in Istanbul and is where, after the fall of the Roman Empire to the Ottoman Empire in 1453, the sultans and their courts lived for four hundred years.
Once conquered, the city's name was changed once again, and Turkey was ruled from Istanbul.
The Imperial Council
Want more Istanbul? Click here to see our entire adventure!
When the Ottoman Empire ended after World War I and Turkey became a republic, the capital was moved to Ankara and the palace became a museum of the imperial era.
We were rightly amazed by some of the items on display. The sultans had quite a collection of jaw dropping jewels, among them a gold box filled of emeralds, multiple ruby and diamond handled swords and daggers, and the highlight, the Spoonmaker's Diamond, one of the largest in the world at eighty-six carats.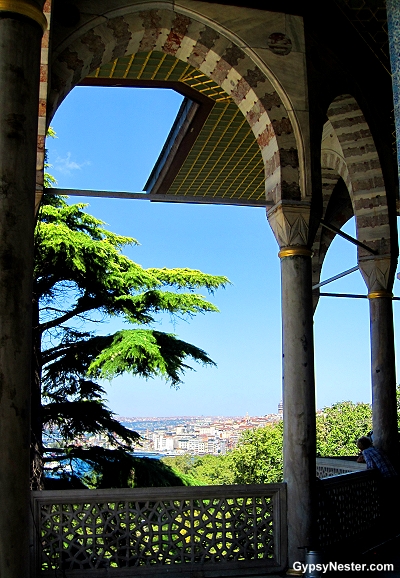 Across the courtyard there are perhaps even more valuable treasures, a plethora of holy relics from Islam, Judaism, and Christianity.
Among them, the oldest known copy of The Koran, several bits of Muhammad's beard, a cloak and a sword also said to belong to the prophet, a staff that Moses carried, and bones of John The Baptist.
We cannot show these since no photos were allowed, so some things must be taken on faith.
Very apropos where relics are concerned, and while we are prone to take the authenticity of most with a grain of salt, a little research showed that at least some, particularly the ones attributed to Muhammad, may be genuine.
Thanks to Princess Cruises for inviting us along and providing this adventure! As always, all opinions are our own. See our entire Mediterranean voyage aboard the Royal Princess here
David & Veronica, GypsyNester.com