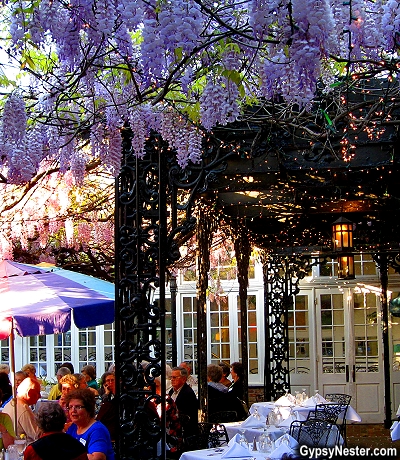 If you are an adventure-loving person, New Orleans should be your next destination. The city has many attractions and places to visit. Whether you are looking for a place to hold a memorable party or learn world history through the arts, it will serve your best interests.
But as a first-time traveler to New Orleans, you might wonder where to start. Also, you may not have an idea of what to do to make your moments here memorable.
Travelling is about creating memories; this should not be different on your New Orleans tour. This city has a million and one activities that will make your tour worth it. Here are some of the top things you can do in New Orleans:
Visiting the French Quarter
French Quarter is the first place you must visit on your New Orleans tour. The quarter is Bourbon Street's home, making your tour a living memory. The street has different activities, foods, and music that you will enjoy.
In addition, it is the home of some of the oldest and historic buildings. The quarter has structures with architectural designs built in the 18th century. While here, you can enjoy photo shooting moments as you take snacks from the nearby shops and cafes.
The French Quarter allows you to connect with the past. You can also enjoy a carriage ride through the quarter and a few of its popular landmarks.
Spend time in the National WWII Museum
Do you love history? Probably, you would like to know what happened during the Second World War. New Orleans serves you a plate full of the war's history. All you will need to do is to visit the National WWII Museum.
The museum lies in the central business district of the city. You can visit this museum to learn how the US contributed to the Allies' victory during WWII. Also, you will access information about the Normandy war. It should be your consideration if you are interested in war histories and the type of planes and weapons used in that time.
Take a swamp tour
History and architectural design are not the only things that New Orleans can offer. If you do not like these aspects, you can consider taking a swamp tour. The city lies in a swampland that plays a significant role in the local's culture.
As a visitor, you can enjoy superb Cajun encounters swamp tours. The place has many tour companies offering rental boats and kayaks. Notably, the city has several swamps you can consider touring to make your moment amazing.
Enjoy jazz music at the preservation hall
Do you love music? No doubt, music offers the best relaxing and satisfying moments. New Orleans will serve you a cup full of the best jazz music. To enjoy it, you must visit the preservation hall.
The place features the leading jazz musicians each night. The musicians will offer you acoustic jazz music that will make your night awesome. Note that you can choose to buy a ticket online. Alternatively, get to the venue early to avoid waiting for long.
Go to the Mardi Gras Festival
When in New Orleans, attending the Mardi Gras Festival is a must. This festival lasts for 14 days and ends on Fat Tuesday – a day before Ash Wednesday. It is one of the life experiences one can have in New Orleans city.
During the festival, you can expect to witness several parades across the streets. You will come across Madri Gras royalty tossing beads and floats. The festival involves eating and during plus having some merry. So, if you come to New Orleans when Easter is around the corner, you will have an opportunity to enjoy the Mardi Gras Festival.
Try some New Orleans cuisines
The perfect way to learn about the people's culture is through their food. You can try the local cuisines and get an authentic taste of the New Orleans culinary skills.
The city has unique dishes you can rarely find anywhere else in the US. They range from sweet beignet doughnuts and Cajun jambalaya to Creole gumbo. If your budget cannot allow you to try these tasty meals, you can consider muffaletta, po'boy sandwich or crawdads. With this, you will get the best taste of the New Orleans kitchens
As you can see, New Orleans is a great place to visit. The city offers many activities that will create living memories of your tour. You will find a thing to do that aligns with your hobby or the tour's purpose.