Barcelona is an excellent destination for most holidaymakers. There is something for everyone, regardless if you are into architecture, arts, culture, food, shopping, entertainment or all of the above. As the second largest city in Spain, it has a bustling population of 1.6 million people within its extended city limits. Before we get into Barcelona airport transfer, let's talk a bit about the place itself.
Estimations are that per year around 32 million tourists flock to Barcelona to enjoy all it has to offer.
Some people might visit Barcelona and stay their whole duration on the colourful Las Ramblas. Vibrant and full of life, Las Ramblas is one of the longest and most famous main streets in Europe. Some people would visit Barcelona to taste the different tapas you can find everywhere. The Mediterranean Diet is the Spanish' most beloved and healthy cultural heritage, and most doctors will tell you that it is one of the most nutritious, rich and healthy diets in the world.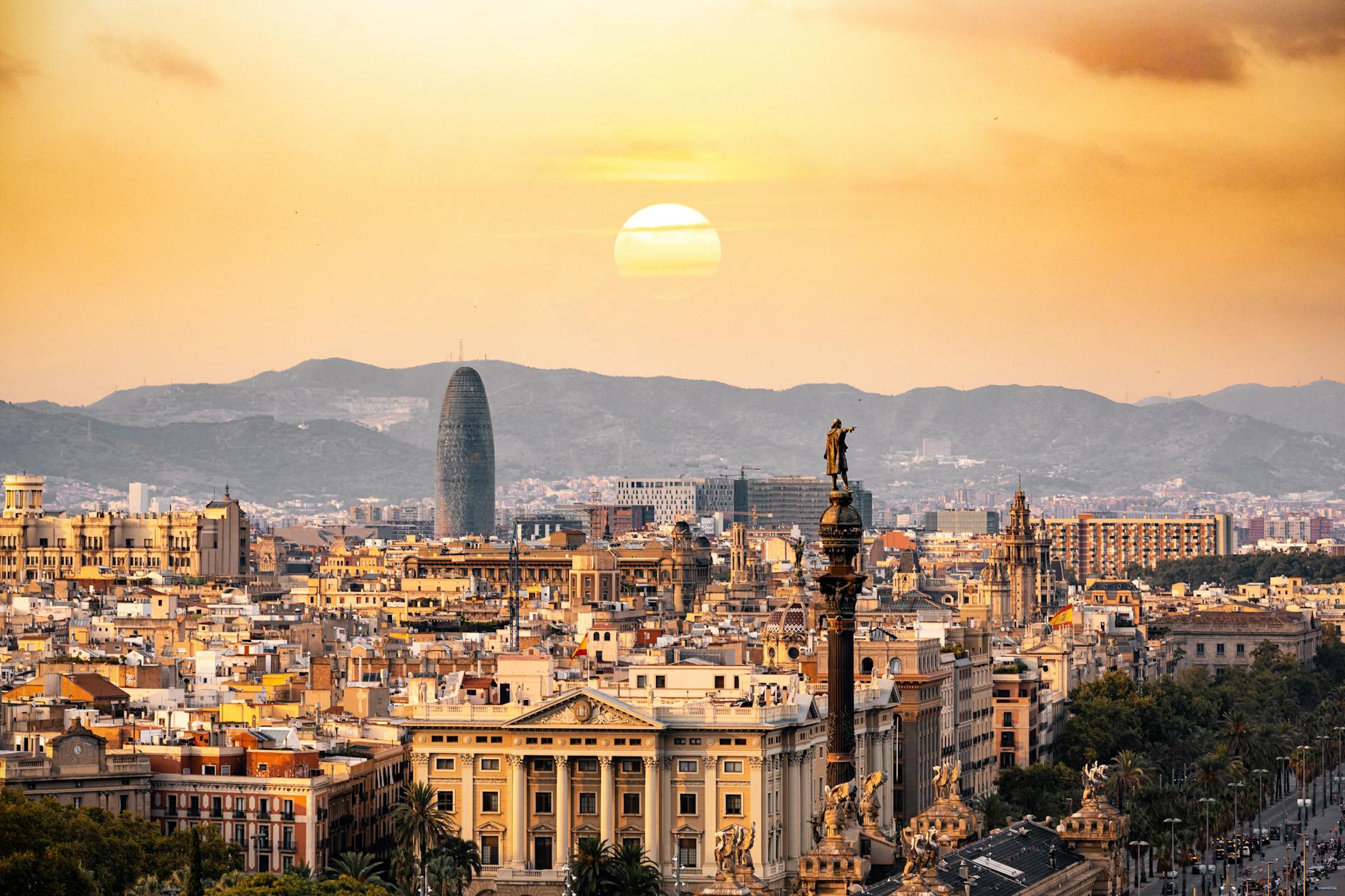 Some people spend all their time in Barcelona marvelling at the work of Gaudí. The Casa Vicens, Casa Milà, Parc Güell, El Drac de Gaudí at Finca Güell, Casa Batlló, Cascada Fountain at Parc de la Ciutadella and, of course, La Sagrada Familia are all popular destinations for the more architectural minded tourists.
And of course, for the football (or soccer) fans around the world, it's the home of FC Barcelona. Spanish people are incredibly passionate about their sports and football is no exception. If you come to Barcelona, you should go to watch a live match, and discover the local feeling towards our football teams. You will feel the adrenaline with the goal scoring, and you will shout with the rest of the fans the FC Barcelona anthem. It will be an experience you will never forget. You might even develop an unexplained distaste for Real Madrid.
Getting to Barcelona is easy, with many airlines flying to Barcelona International Airport (usually indicated as BCN), also known as El Prat de Llobregat Aeropuerto or Aeroport de Barcelona, is only 13 km South West of the city centre. The airport has 2 terminals with 3 sections each. In terms of finding the right time to book a flight, it's good to know that locals depart for the beach in August and leave the city to tourists. You might be able to find some cheap flights during this time. Springtime (May and June) and towards the end of summer (September) is the best time of year to book your flights into Barcelona.
Once you are at the airport, it's a breeze to get into the city. There are many transfer options at your disposal. You could take the train (RENFE) which runs every 30 minutes. Or the L9 metro link between the airport and the city centre. Alternatively, several bus services are running like the Aerobus, TMB and NitBus (night bus).
All these options are excellent, but you will have to take into account crowds, waiting times and lugging your suitcases around.
A more relaxed way to get into the city centre is to take a taxi from the taxi rank, shared transfer, hire care or private transfer. A shared transfer can be booked in advance, which necessarily is a minibus you will share with others.  Most people prefer a private transfer though, especially if you are with your family and have a decent amount of luggage with you. You can avoid the queues of the taxi rank by booking a private Barcelona airport transfer.
You will have the comfort knowing there will be a taxi ready when you arrive, suited to the size of your party that will drop you off just in front of your hotel. That means you can start your holiday right after being crammed into a flight. The added benefit is that you know the driver will speak English, the drivers are monitored, and you won't get scammed on the price as it will be a flat fee.
Once you arrive at your hotel and have freshened up, you can start exploring all that Barcelona has to offer. You will find that, when the weather is nice, you will barely see your hotel room and will be wandering the little side streets of Barcelona till the late hours. Every small side street will enchant you, making you fall deeper in love with Barcelona, as you taste the delicious tapas and listen to some jazz. Be seduced and enjoy, and while you are at it, make sure to book your transfer back to the airport as well.
We are happy to present this collaborative post to offer valuable information to our readers.