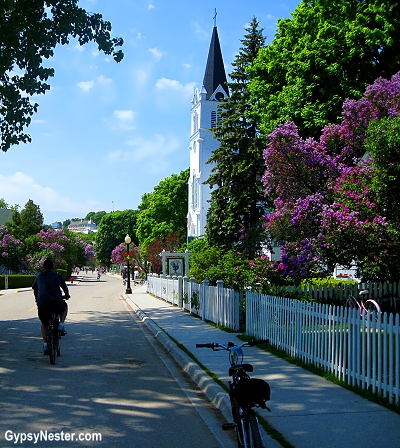 Anyone can take a vacation to a bustling place like New York City, Paris, or Toronto. In fact, those are popular tourists spots because there's always something to do in major cities, whether it's going to see a play on Broadway or eating at a hot new ramen restaurant at midnight on a Tuesday. One major downside to visiting those places, though? The crowds. It's not exactly a secret that places like New York have a lot to do. No one is going to be surprised if you tell them you're taking a vacation in Paris, either. Travel can be so much fun, but it can be tiring to maneuver around a lot of people every waking minute. Sometimes it's nice to find a place that's more out of the way or under the radar. There are places that are interesting and exciting even if they're 100 miles or more from the nearest major airport. Visiting such places tends to take a bit more planning, but such trips can be incredibly rewarding.
Cooperstown
Cooperstown, New York, is located about 75 miles from the state capital of Albany. It's a small town of about 2,000 people, but it's still a pretty popular tourist spot. That's because it's the home of the National Baseball Hall of Fame and Museum. If you're a fan of America's pastime, then you have to visit the Hall of Fame. It's an experience you'll remember for the rest of your life. Depending on when you go, you may have to deal with crowds at the museum, but at least you won't also have to share space with a million or so other residents of the town. Out-of-towners sometimes find New York City residents to be cranky, but that's partly because New Yorkers don't like sharing their space with tourists.
Don't just expect to land the Albany airport and get an Uber, though. Don't expect to do the same when you're leaving Cooperstown, either. Plan to find a taxi from Cooperstown to Albany International Airport, or you risk scrambling to make your flight on time.
Mackinac Island
How secluded is Mackinac Island, Michigan? So secluded that there are no cars. That's right; if you want to get around the island, plan to use a bicycle, horse drawn carriage, or your own two feet. It's a purposefully slower pace that visitors usually love once they give themselves a bit of time to adjust. In fact, the place is reachable only by ferry or airplane. The island is old-fashioned in many regards, but you'll still have plenty of lodging options to pick from (there are only about 500 permanent residents). There are no franchise hotels, but you won't miss them once you experience the family-owned luxury lodging that exists here. A Mackinac Island hotel is unlike any other. If you do visit the island and someone calls you a "fudgie," it's not an old-timey insult. It's a fond term for tourists, many of whom buy some of the island's legendary fudge while they're visiting. There's also plenty of restaurants and shopping to keep you occupied when you aren't taking in the beautiful scenery in the self-proclaimed "jewel of the Great Lakes."
We are happy to present this collaborative post to offer valuable information to our readers.