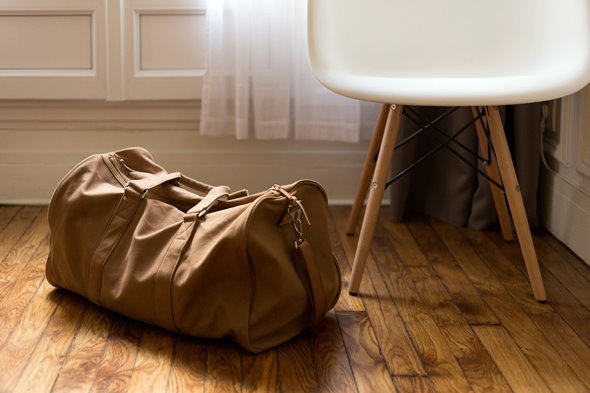 Travelling has always been a favourite hobby or passion for a huge number of populations. We travel for weddings, birthdays, jobs, interviews, vacations or any other special occasions. Travelling is followed by three modes – airways, waterways and roadways.
Airways bring you the most magical experience of your life. You can enjoy the stunning scenery with a bird's eye view. But this amazing journey starts from the prestigious place 'airport'. Most of the airports have outlets and terminals for providing specific services and facilities. Visit tripztour.com for all travel related information.
A book of rules is prepared by airport authority which has to be followed while travelling through aeroplane. Services essential for departing and arriving passengers are –
  Check-in facilities
  Baggage drop off and reclaim facilities
  Passport control
  Waiting areas
The bag of every traveller defines his comfort. But unlike roadways, while travelling through airways the bag packing should be limited and out of your comfort zone.
The further article will answer most arising questions like –
      Can you bring hairspray on a plane?
      Can you bring aerosol hairspray on a plane?
      How much liquid hairspray can you bring on a plane?
      What size of shampoo and hairspray can you bring on a plane?
As per guidelines of the Transportation Security Administration, every traveller shall carry a clear toiletry bag in a carry on bag for their essential items. Firstly let's understand the difference between checked bags and carry on bags. Checked bags are larger in size and weight which goes in a cargo of a plane while carry on bags is small in size which travels with you in the cabin of an aeroplane.
Can you bring hairspray on a plane?
Yes, you can carry hairspray on a plane. But the quantity of hairspray should be as per guidelines of the Transportation Security Administration.  You all readers might be wondering how much liquid hairspray can you bring on a plane? The solution for this is the 3-1-1 Liquid Rule.
What does the 3-1-1 Liquid Rule mean?
The guidelines for how much liquid hairspray can you bring in a plane? are as follows –
3 = this refers to the maximum size container for liquids you can bring on a plane. Technically it refers to 3.4 ounces or 100 millilitres per container. A container smaller than 3.4 ounces are allowed in carry-on bags but larger than this must be packed in your checked luggage. You can carry any number of containers but the total of all those containers should be 1 litre.
1= this refers to the maximum number of quart-sized clear bags allowed to bring. The quart size bag should have a measurement of (7" * 8"). This bag is used to store the 3.4-ounce containers. The bag should be clear plastic, transparent and zip-top bag.
1= this refers to the maximum number of people allowed to carry container quart-sized bags. Each person can have only a one-quart size bag. A person having more than one quart-sized bag will have to deposit one of the bags to airport security and will be allowed to travel with only one bag.
The Transportation Security Administration also gives guidelines to carry toiletry in your checked bag. As you cannot carry a suitcase full of hair sprays or other toiletries there are some limits specified by the authority.
The guidelines allow hairspray, shampoo or any other toiletry not exceeding 70 ounces or 2070 millilitres in total and no container larger than 180 ounce or 532 millilitres.
Can you bring aerosol hairspray on a plane?
Aerosols are liquid cans held under pressure with an excellent, the button on the aerosol can when pressed opens a valve and some of the liquid in it is expelled. Aerosol sprays include lotions, foams, gels, perfumes, deodorants, hairsprays or shaving creams.
We can bring aerosol hairspray or other toiletries on a plane. Since aerosol contains liquids the 3-1-1 Liquid Rule is applicable. You can carry 3.4 ounces per liquid item and these have to fit in a quart sized plastic and clear bags. For more than this limit, the liquid should be carried in checked bags up to 532 millilitres and in total 2070 millilitres.
What size of shampoo and hairspray can you bring on a plane?
You can carry your favourite shampoo and hairspray along with you on your journey. But there are some restrictions on the size of toiletry allowed while travelling.
For carry-on bags, each passenger can carry each of 3.4-ounce size liquid containers and a total of 1-litre liquids in a clear, plastic quart-sized bag.
Fortunately, you can take a larger size of hair sprays and shampoos in your checked bags, but not exceeding 532 millilitres per liquid and 2070 millilitres in total.
Why

ar

e limits imposed on toiletries?
The rules apply to all types of hair sprays or toiletries either being aerosol or non – aerosol. Why are these rules required? The hairspray or other toiletry has chances of exploding in a plane. The gases present in them may react to the surroundings and explore. To avoid this and provide travellers with a safe journey, these precautions are taken.
Also to avoid these problems occurring at the airport you can drop carrying some of the toiletries and buying them at your visited destination or on arriving airport.
Conclusion –
If you are a travel fan, it's cool to keep your toiletries packed and ready to go all the time. Create your own 'Toiletry Bag' with all your favourite hairsprays, shampoos, lotions, creams and other toiletries and carry it whenever you are ready to fly.
If you want your full-sized hairspray, shampoo or another aerosol container you can do so by packing them in your checked luggage. Although the final call for the same will be done by airport security during luggage checking.
If you don't want to be called out by airport security and have a calm, good beginning to your beautiful journey, it is well essential to follow the rules of the Transportation Security Administration.
The article might have helped you all in solving your queries, we hope you all follow these rules and enjoy your flight, wishing you all a very –
'Happy Journey!'